Stage Your Home: How Home Staging Can Help Sell Your Home for Top Dollar
Posted by Rayo Irani on Wednesday, August 30, 2023 at 11:25:17 AM
By Rayo Irani / August 30, 2023
Comment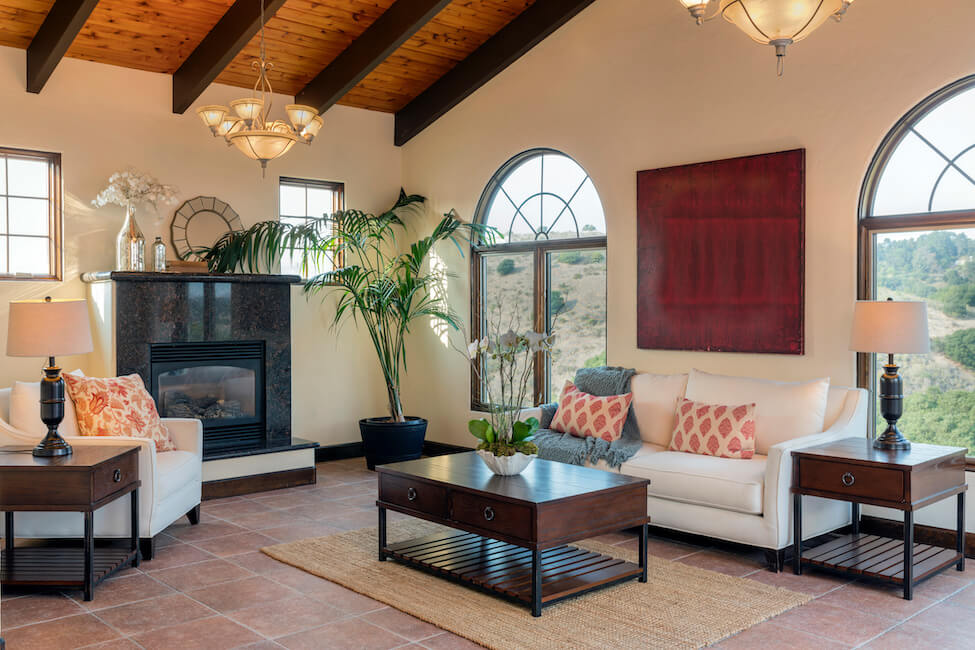 As a home seller, if you were told that you could do something to potentially speed up your home's sale and increase its price, would you do it? It is common knowledge in the real estate industry that home staging typically does this trick. According to stagedhomes.com statistics, home staging can help reduce a home's time on the market by 30 to 50 per cent and deliver a price that is 6 to 20 per cent more than a vacant or non-staged home.
Why? Because typically, buyers cannot see themselves or their belongings in a space that is cluttered, features an idiosyncratic colour palette, or is filled with dated furnishings. Most buyers form an opinion about a home within the first 7 to 10 seconds of arriving in front of the house.
Is Home Staging Worth It? The Cost to Stage a Home
The Real Estate Staging Association (RESA) noted that staging a 2,000- to 2,500-square-foot vacant property can cost from $2,950 to $5,250 in Ontario, and staging an occupied home of this size costs between $1,400 to $2,700. That's a small investment considering that home staging can significantly impact the selling price of the home.
The whole point of staging is to present your home in the best possible light and make it stand out from the competition in your area. Since most house hunters begin their search online, photos of a well-staged home often entice buyers to book an actual showing. Professional stagers understand the best way to present homes in order to appeal to the emotions of prospective purchasers and how to engage buyers in looking at the pros rather than the cons of a home. When spaces are furnished, arranged, and lit in just the right way, buyers get a lasting first impression of the home that may trump a lack of features on their "must-have" lists.
Why Professional Staging is Important for Home Sellers
Home staging is an important step for home sellers in order to maximize the appeal of their homes. By creating a lasting first impression and showcasing functional spaces, home sellers can increase the likelihood of selling their homes quickly and at a higher profit. Home staging allows sellers to highlight the best features of their property while also appealing to potential buyers, whether they own a townhome, condo, or single-family home.
Creating a Lasting First Impression
Creating a strong first impression is key when it comes to captivating potential buyers - and you can do this by staging your home in the right way. Here are four ways to ensure your house stands out:
Enhance the curb appeal with lush landscaping, fresh paint, and attractive décor.
Make sure your entryway is inviting by decluttering and adding warm touches like scented candles or an area rug.
Stage each room to emphasize its best features with tasteful furniture placement and accessories.
Pay attention to details like lighting fixtures that will add depth and beauty to any space.
Showcasing Functional Spaces
Staging is an effective way to show potential buyers how they can use each space in the house. Through the arrangement of furniture and decor, home stagers are able to highlight the functionality of each room. This includes transforming underutilized spaces into cozy reading nooks or functional home offices. Home staging helps people visualize their future lives in a property, providing them with a sense of belonging. To maximize appeal, sellers should consider hiring an experienced home stager who understands how to create an inviting atmosphere that's tailored to each individual buyer's needs.
Home Staging Tips & Techniques: The Art of Staging Your Home
Home staging is an art form, and when done correctly it can have a huge impact on the appeal of a home. The key to successful home staging is depersonalizing and neutralizing the space, maximizing space and light, and adding subtle elements of elegance. By employing these techniques, home sellers can create an inviting environment in which potential buyers will feel comfortable and excited about making their own.
Depersonalizing and Neutralizing
Removing personal items and custom décor while still creating warmth is key to depersonalizing and neutralizing a home in order to appeal to more buyers. Sellers should strive for an inviting atmosphere that any potential buyer can envision as their own:
Use neutral colours on walls, floors, and furniture; this creates a blank canvas for potential buyers.
Clear away clutter by removing knick-knacks, family photos, posters, etc.; this will help keep the focus on the home itself.
Make sure each room has its intended purpose; this helps give buyers an idea of how they could use the space.
Incorporate subtle touches of warmth such as houseplants or soft rugs; this gives off an inviting aura without being too personalized. Neutralizing and depersonalizing a home takes effort but can greatly influence the success of selling it!
Maximizing Space & Light
Creating a sense of spaciousness and inviting atmosphere in a home is key to successful home staging, and maximizing space and light are essential elements. Open, well-lit spaces make rooms feel more spacious and welcoming, as a cluttered or dingy space will inherently feel more cramped, even if it has the same square footage.
Furniture placement also plays an important role: to successfully stage your home for maximum spaciousness, arrange pieces away from walls, leaving enough room to walk between them. Make sure there is adequate lighting throughout the room by using both natural and artificial sources. Natural light should be maximized with window treatments that let as much light in as possible, while lamps or other ambient lights can provide additional illumination when needed. By optimizing space and light, sellers can ensure their home looks its best for potential buyers.
Adding Subtle Elegance
Adding subtle elegance to a home can greatly enhance its aesthetic. Fresh flowers, tasteful artwork, and carefully selected accessories can all contribute to the décor and create an inviting atmosphere. To strike a balance between elegance and simplicity, consider these tips: 1) Select furniture pieces that are both functional and stylish; 2) Hang wall art in strategic locations to add visual interest; 3) Add texture through accent pillows or throws; 4) Use lamps or candles for ambient lighting. When done correctly, these details will come together to create a beautiful space that buyers will be drawn to.
Implementing Home Staging: Actionable Steps for Home Sellers
Home sellers looking to sell their homes faster and for top dollar should consider staging their homes in order to have a bigger impact on buyers. This involves three key steps: decluttering and organizing the space, repairing and enhancing areas that need attention, and hiring a professional stager for advice. By taking these actionable steps, home sellers can ensure that their property stands out from the competition when it comes time to list it on the market.
Decluttering and Organizing
Decluttering and organizing are essential for maximizing the appeal of a home. It's time to start sorting through your belongings, streamlining items into categories such as keep, donate, sell, or throw away. Reorganizing and decluttering will help make rooms look more spacious and inviting. Here is a step-by-step guide to effectively organize:
1) Sort through items room by room. 2) Make decisions about what should stay or go. 3) Put away all nonessential items in designated storage areas. 4) Clean up any remaining clutter before potential buyers view the space. Following these steps can provide significant benefits when it comes to staging your home for sale.
Repairing and Enhancing
Making sure your home is in good repair and has been enhanced with minor improvements is essential for a successful sale. It is important to address any necessary repairs that may arise, such as leaky faucets, squeaky doors, or chipped paint. Even small changes can have an impact on the overall appeal of the home; they often create a more warm and inviting atmosphere. Utilizing a checklist of common fixes can help you identify areas in need of attention and provide peace of mind knowing that everything has been taken care of. Investing time and money into making these minor adjustments can be very beneficial when it comes to marketing your home for sale.
The Benefit of Hiring a Professional Home Stager
Hiring a professional stager can be an invaluable way to help you showcase your home's best features and get it sold faster. Staging professionals are experts in highlighting the most attractive aspects of a property while downplaying any less desirable qualities. They also have access to resources like furniture, artwork, and accessories that would otherwise take time and more money to acquire than the cost of hiring a professional stager. Here are some tips for getting the most out of your investment:
Research potential stagers - look at reviews, portfolios, and references from past clients;
Ask questions about their process so you know what to expect;
Make sure they understand your vision for the home;
Establish a budget before starting the project. It is important that both sellers and stagers collaborate closely during this process in order to get the best results possible - creating an inviting space that will attract buyers quickly!
Living rooms, dining rooms, kitchens, and primary bedrooms are the key areas a prospective buyer pays attention to. If you have a small staging budget, it's best to focus on those areas and just de-clutter and depersonalize other areas of the home. Staging is an excellent tool that can be used to give a home a little extra push for sellers, the impact it may have and the value it can bring is clear to both home buyers and sellers.
Sell Your Home Faster and For More By Hiring a Stager!
Eager to ensure your home leaves a lasting impression when you go to sell? Effective home staging may be the solution! Staging is not just about sprucing up spaces; it's a strategic approach to market your property to its fullest potential. When your home is staged well, it becomes easier for prospective buyers to visualize living in it, thereby increasing your chances of a quicker and more profitable sale. Turn each room into a canvas that paints a captivating story, and make your home irresistibly appealing to buyers!