5 Types of Smart Home Devices That Save Money & Increase Convenience
Posted by Rayo Irani on Wednesday, December 7, 2022 at 11:13 AM
By Rayo Irani / December 7, 2022
Comment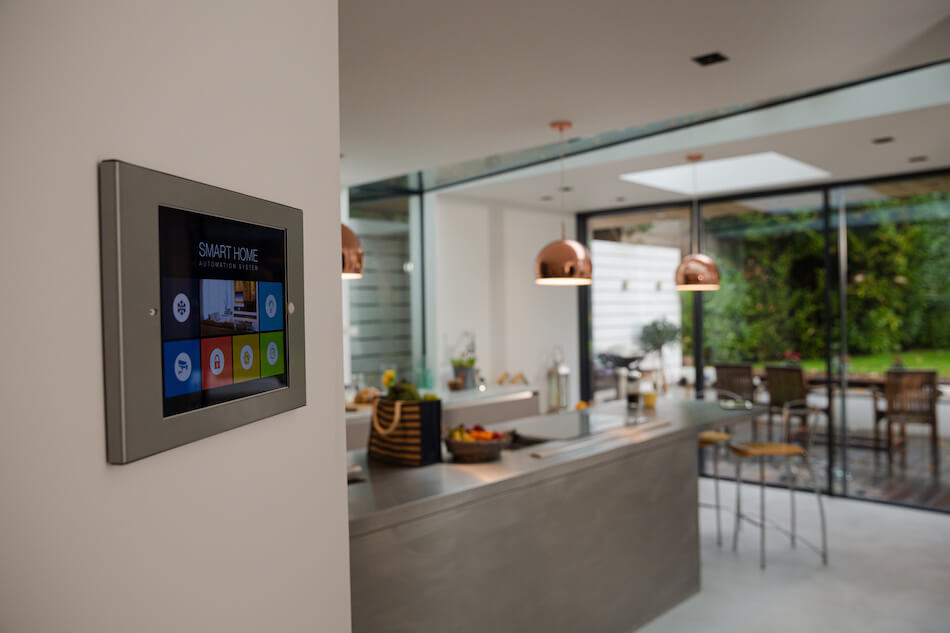 Smart technology has continued to be a beneficial addition to homeowners' lifestyles and is more widespread than ever before. Making a few smart home tech upgrades is an excellent way to add appealing and attractive features to a property; they also represent improvements that add value to your home!
While there are smart tech upgrades that may not necessarily provide a good return on investment (ROI), most can deliver short-term savings through increased efficiency.
However, owners can see long-term values increase due to smart tech's convenience, and some buyers are willing to spend more money on smart homes. Check out some wise investments in smart tech that offer the best ROI.
Smart Hubs Are Affordable, Efficient & Convenient
Smart hubs are becoming a staple in modern households. This investment is the most simple and affordable way to start making smart tech home upgrades and additions with high ROI.
These small devices serve as communicators and activators of compatible smart home features. Owners only need an internet connection and access to an internet-enabled device to operate home features and systems, including:
Smart Appliances
Lighting
Heating and Cooling
Home Security Systems
Entertainment Centers
Smart hubs also enable homeowners to control the home's environment from anywhere, which can provide additional peace of mind.
Smart Appliances are Wise Investments
ENERGY STAR® estimates that homeowners spend approximately $2,000 annually on energy costs in the home. With that in mind, energy-efficient smart appliances are one of the top tech upgrades owners should consider. Some of the top high-ROI smart appliances include:
Refrigerators & Freezers
Washers & Dryers
Ovens & Built-In Microwaves
Dishwashers
These appliances can retain long-term value with proper care and are often included in a home sale.
Smart Thermostats
Developers of smart thermostats have ramped up the technological capabilities of the devices, and they are one of the most desired tech features in homes today. A smart thermostat can be programmed—either manually or remotely—to adjust to the home's energy usage. This feature can quickly pay for the cost of the unit itself and offer occupants meaningful savings.
Smart Home Security Features for Safety and Increased Value
Safety in the home is more important than ever, and smart security systems are an ideal way to protect occupants and possessions on a property. These modern intrusion systems let owners monitor what is happening in the home through connectivity.
Common additions to these security systems give occupants additional control over compatible smart systems, such as:
Smart Locking Systems
Smart Windows
Lighting Controls Indoors & Outside
Smart Security Camera
Video Enabled Smart Doorbells
Those with access to the system can receive immediate alerts about suspicious activity, smoke and carbon monoxide detection and other potential home safety hazards. Cameras can be viewed remotely, and recordings can be backed up and reviewed at any time.
Smart home security offers a higher ROI than non-tech systems, making them worth investing in. Even more, value comes along with the peace of mind of reliable security, which cannot be overstated.
Smart LED Lighting
Investing in ENERGY STAR® certified LED lighting systems and bulbs is one of the easiest ways to curb energy use. These types of LEDs use up to 90 percent less electricity than traditional ones and can last up to 15 times longer.
Connecting ENERGY STAR-certified LED smart bulbs to a wireless network allows for automated control over lighting, which can increase safety when entering and exiting the home after dusk. Many buyers want this desirable feature, so they can bring an excellent ROI and help properties sell faster.
Upgrade the Home's Technology for High ROI
Smart technology is in high demand today, and many of these upgrades will increase energy efficiency in your home. If owners decide to market their homes, they will likely find that their "smart home" will attract more buyers.