Find the Toronto Bungalow of Your Dreams in These 4 Neighbourhoods
Posted by Rayo Irani on Thursday, April 6, 2023 at 11:20:21 AM
By Rayo Irani / April 6, 2023
Comment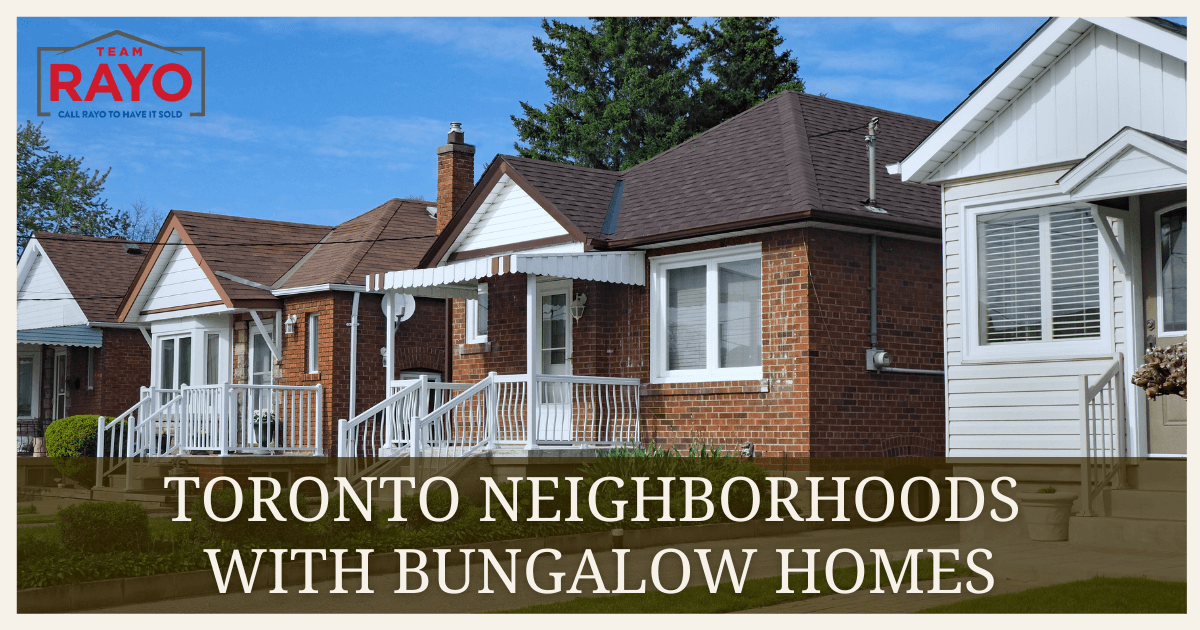 Bungalows are cozy, single-family homes that are easier to care for than larger houses. These homes tend to be established rather than new construction, giving them some vintage appeal. Their smaller size can make them a more affordable option in Toronto's competitive single-family housing market.
Despite the prevalence of condos and townhomes in Toronto, homebuyers can find bungalows in some neighbourhoods. Most areas with bungalow homes are just north of downtown Toronto and near major roads. This offers a convenient location for homebuyers who want to be close to all of the attractions in the downtown area. The following are some of the top neighbourhoods for anyone interested in Toronto bungalow-style homes.
Bayview Village
Bayview Village offers bungalow homes in a neighbourhood with an enviable mix of green space and amenities. Located roughly 30 minutes from downtown Toronto, Bayview Village sits in the tree-filled East Don Valley. Bungalow houses with ravine views and other scenic views tend to be spread out in the northern part of the neighbourhood. Bungalow homes near shopping and dining can be found in the southern part close to Sheppard Avenue. This home style typically has two to three bedrooms and an attached garage. Prices for bungalow-style homes in Bayview Village are around $3 million.
The neighbourhood is close to Highway 404 and Ontario 401 Express for easy commuting and travelling. The Don River flows through the eastern part of the neighbourhood, providing scenic views and outdoor recreation. Several outdoor amenities can be found throughout Bayview Village. Betty Sutherland Trail Park offers panoramic views of the East Don River, birdwatching opportunities, and other outdoor activities. The southern section of Bayview Village along Sheppard Avenue features many shopping and dining options. Bayview Village Shopping Centre has several retail stores and restaurants, including Oliver & Bonacini Cafe Grill and Parcheggio.
Bayview Village Amenities
Bayview Village Park
Bayview Village Tennis Club
Loblaws Bayview Village
North York General Hospital
Upper Don Recreation Trail
Villaways Park
Alamosa Park
Bridlebrook Park Tennis Club
Banbury-Don Mills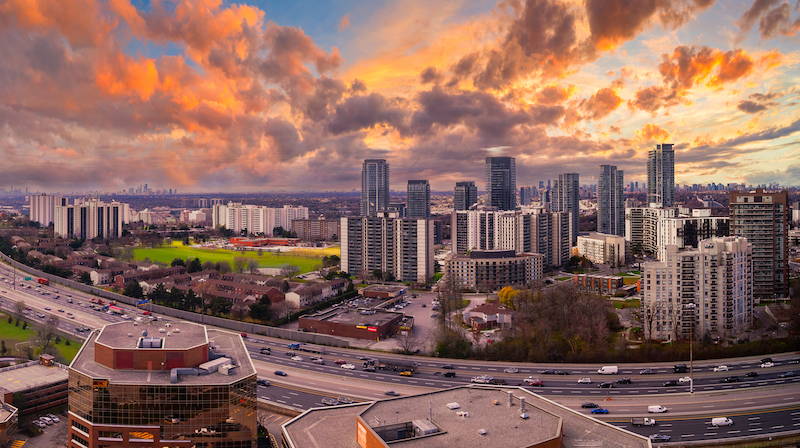 Nestled between the Don River and Wilket Creek, this neighbourhood offers outdoor recreation and convenient access to several amenities. Although there are several condo communities—including some of Toronto's most expensive condos—and two-storey houses in the area, some bungalow-style homes can also be found here. These smaller homes are mainly in the central part of the neighbourhood, close to shopping and dining. In fact, some amenities are within walking distance. Bungalows in Banbury-Don Mills typically have three or more bedrooms and at least two baths. Prices on these houses range from around $2 million to over $4 million.
The Don Valley Parkway and Ontario 401 Express are near the neighbourhood for travel and commuting. Several parks are found throughout the community, including Wilket Creek Park and Charles Sauriol Conservation Area. These offer trails for hiking and biking, and other outdoor activities. Some trails offer stunning views of ravines and other natural areas. The central part of Banbury-Don Mills features CF Shops at Don Mills for shopping and dining. Several shops and restaurants are located in this shopping centre, including Paramount Fine Foods and The Good Son. More stores, restaurants, and other amenities are located further south along Don Mills Road.
Banbury-Don Mills Amenities
Moccasin Trail Park
Metro Supermarket
Windfields Park
Banbury Community Rec Centre
Toronto Botanical Garden
Ontario Science Centre
Rock' N Deli
Bridle Path
The Bridle Path neighbourhood offers easy access to notable attractions, outdoor activities, diverse amenities, and some of the most spectacular luxury homes in Toronto. This area stretches from The Bridle Path to the Sunnybrook Health Sciences Centre. It also lies between Wilket Creek to the east and Bayview Avenue to the west. This neighbourhood is known for its large estate homes on spacious lots. However, smaller bungalow-style homes can also be found in the area, especially near Bayview Avenue. These typically have two to three bedrooms and two or more baths. Prices range from under $2 million to $6 million and up.
Bridle Path offers both outdoor and indoor amenities. Some indoor amenities, such as shopping and dining, are found along York Mills Road to the north. Others can be found along Yonge Street, just west of the neighbourhood. These include South St. Burger, Abbot Pub, and Patisserie Sebastien. On-site dining and other amenities are also available on the grounds of Sunnybrook Health Sciences Centre. Wilket Creek Recreational Trail provides picturesque places to go walking or biking. Bridle Path is also close to Toronto Botanical Garden, which features 17 themed gardens to explore.
Bridle Path Amenities
Sunnybrook Park
Canadian Language Museum
Glendon Forest
The Artisan Market
Harvey's Restaurant
CF Shops at Don Mills
Taylors Landing
St. Andrew-Windfields
St. Andrew-Windfields, located between Ontario 401 Express and York Mills Road, is a smaller neighbourhood with much to offer. Toronto condos dominate the housing market on the neighbourhood's western edge, but bungalow-style homes can be found in many other areas. Some bungalows are located close to Leslie Street, which offers easy access to surrounding amenities. Bungalow-style homes can also be found in more outlying parts of the neighbourhood closer to the Don River and 401. Bungalows in St. Andrew-Windfields typically have two or more bedrooms and two baths, with prices ranging from $2–$3 million.
The Ontario 401 Express on the neighbourhood's northern edge provides a convenient way to travel around. The Don River flows through the northeastern area. Trails and parks near the river offer hiking, biking, and other outdoor activities. Rosedale Golf Club provides a classic golf course, clubhouse, and the setting for some of Toronto's golf course homes. York Mills Gardens offers several shops and restaurants, including St. Louis Bar and Grill. Other dining and shopping options can be found along Yonge Street and further north on Leslie Street, such as The Keg Steakhouse and Bar and Auberge du Pommier.
St. Andrew-Windfields Amenities
Miller Tavern
Irving Paisley Park
David Duncan House
Dunlace Park Tennis Club
Betty Sutherland Trail Park
Kirkwood Park
Cozy Living in Thriving Communities
Homebuyers have many options in these neighbourhoods in the city of Toronto, from bungalows near shopping centres to bungalows close to natural areas. Some bungalow-style homes are ideal for those who want picturesque natural views. Others are perfect for those who want to be near major roads or shopping and dining. With prices varying widely based on location, homebuyers interested in bungalows can search for properties that best fit their budget and needs. Each neighbourhood offers convenience, tons of amenities, and beautiful communities to call home.