5 Tips For the New Construction Home Buying Process
Posted by Rayo Irani on Sunday, October 9, 2022 at 10:00 AM
By Rayo Irani / October 9, 2022
Comment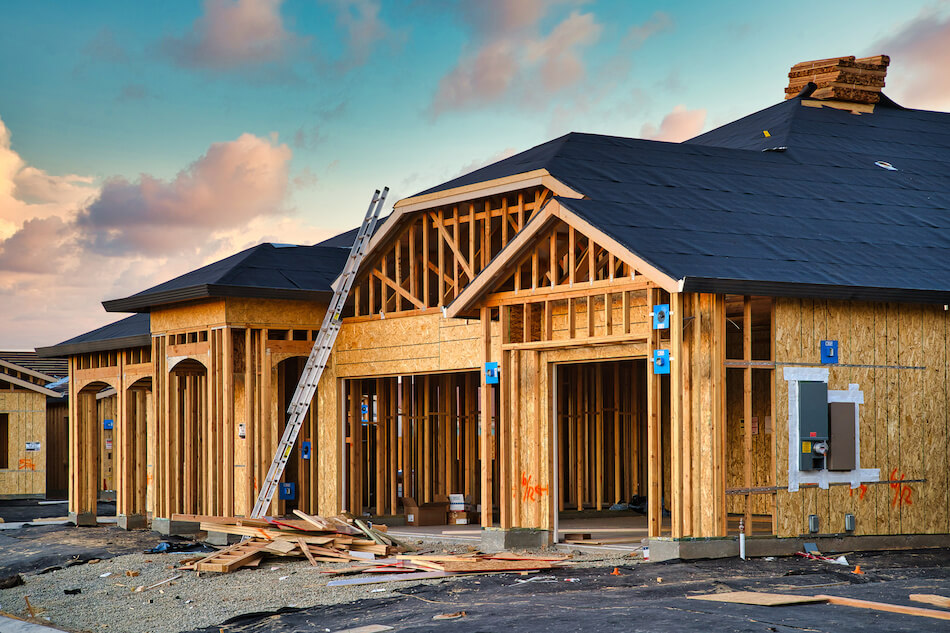 Exploring the possibility of a new construction home is an exciting prospect for most home buyers. Preparing for a move to a new construction home isn't much different than with established homes, but the sensation of moving into a brand-new home that no one else has lived in before cannot be beaten.
Before leaping into a commitment to buy a new construction home, buyers must evaluate some factors exclusive to new construction that aren't present when purchasing an existing home. Consider the following factors before making a down payment and signing a contract to buy a new construction property.
Know the Different Options
Buyers can pursue many different avenues when it comes to new construction homes. They can acquire vacant land and have an architect design a home for them, buy new construction in an existing neighbourhood, purchase a not-yet-built home in a new subdivision, or purchase a pre-owned home, demolish it, and erect a new home in its place. These are all important considerations before signing on the dotted line.
Have Realistic Expectations With Builder Timelines
Buying a new home is very different from a pre-existing one because the home is either yet to be built or still in the construction phase. It can be difficult for buyers to pinpoint an exact moving date because a builder's timeline is typically not the same as the buyer's ideal timeframe.
Unfortunately, it's common for uncontrollable events to delay construction, including uncooperative weather, labour issues, supply shortages, supply chain problems, permits, inspections, and other unpredictable issues.
On average, it takes 9–12 months to build a home, depending on the specifics. Buyers must have realistic expectations if they want to invest in a newly built home.
Don't Assume the Builder Will or Won't Negotiate
It's often assumed builders will set their price for newly-built single-family homes, townhouses, or condos and will not budge. While this is the general rule, buyers will occasionally work with a builder willing to negotiate.
Even if a builder doesn't budge on the price, they will usually be very willing to negotiate for other items, such as upgrades or layouts. In this respect, you can save thousands of dollars and get the elevated features you want. You also may be able to negotiate lot lines, loan fees, and other items.
Understand Potential Additional Costs
New builds are essentially an unpainted canvas where you can choose standard features but also have a level of customization. However, any customization of amenities, layout, and other upgrades will cost extra. Not all upgrades are worth the high ticket prices. Be sure they add market value before spending the extra money.
Also, something to think about: not all new construction builds come with landscaped yards. What you decide to put in will cost you, and you may have to abide by community association rules, if applicable. Labor, material shortages, and supply chain issues can also impact prices, which may cause the price of a home to increase.
Know What a Builder's Warranty Entails
New construction homes often come with a builder's warranty; however, these can vastly differ. Buyers may be offered a one- to 10-year warranty for structural defects and other significant problems that occasionally arise. Buyers need to research any builder carefully they're considering because, much like any other profession, there are some rotten eggs. Look for a builder with a solid reputation and years of experience. Also, keep in mind that builder warranties differ from home warranties.
Connect with a Real Estate Agent Experienced in New Construction
Most real estate agents have specialized areas. Since new construction involves many details buyers don't encounter with pre-existing homes, it's important to connect with a real estate agent who has experience working with new construction homes. Your agent can help you to avoid potential pitfalls and have a better buying experience.
Buying a brand-new home is a great opportunity, but it is essential to be realistic about the new construction process and understand how it works. That being said, the result could be your dream home, making it worth the effort.
For informational purposes only. Always consult with a licensed real estate professional before proceeding with any real estate transaction.