How to Prepare for a Move to Your New Home
Posted by Rayo Irani on Monday, October 3, 2022 at 7:15 AM
By Rayo Irani / October 3, 2022
Comment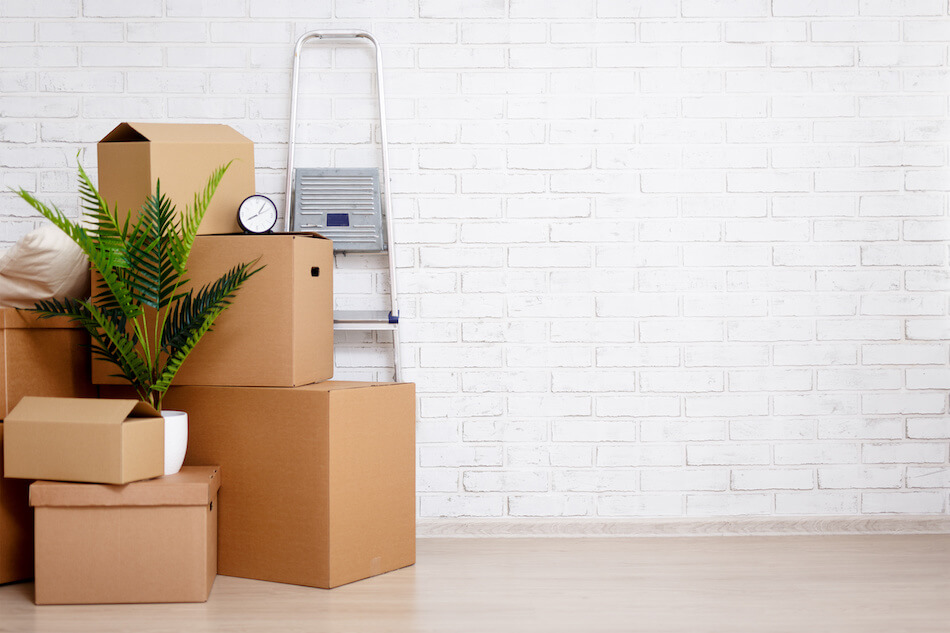 There's no denying that moving can be a bit stressful, but the transition can be eased with proper planning. Setting up a schedule in advance will help ensure a streamlined move and allow everyone involved ample time to get physically and mentally ready for the big push. You've done your homework before buying your dream home, but now comes the logistics of the actual move. Here are some tips for preparing to move to a new home.
Two-Month Countdown to the Move
Getting a plan in place at least eight weeks before moving is ideal, and those buying a new home typically have plenty of time to make the necessary arrangements. The first step is to create a checklist that outlines the "when to do what" and who's responsible for specific duties for the move's duration. However, some primary areas to address will include:
Decluttering unused goods
Hiring a moving company or renting a truck
Arranging for utilities to be transferred to the new home
Contacting the Canadian Postal Service for mail forwarding
Obtaining packing materials
If you haven't already done so, you'll want to start selling your home or moving forward with potential buyers. Those currently renting will want to put in their notice to vacate with their landlord. This is essential for those who want to recoup a security deposit or maintain an excellent rental history.
Six Weeks and Counting
With the initial steps covered, it's a smart move to start sorting through household goods. Take a minimalist approach, as taking less means less time, effort and expense. Start with areas like attics, basements and garages, then work towards closets and any storage containers hidden in them. Take what's needed, donate any gently used goods, and discard the rest.
This period is also an excellent time to get any necessary records transferred. Anyone involved in the move under medical care or enrolled in school should have the proper documents to get new providers or enroll in a new institution.
One Month to Go
Get any items to be donated or refused out of the way, and begin packing up any goods making the move with you. Other issues to address include:
Confirming arrangements with movers.
Notify friends, family and other parties of the move.
Research licensing requirements in the province you're moving to.
Start using up any available perishable foods and pantry goods.
Coordinate childcare for moving days.
Crunch Time: The Final Two Weeks
With two weeks left until the move, it's time to print out the floor plan of the new place and start planning for furniture placement. Anything that may not fit can be sold or donated, but make sure to have options nearby to arrange for replacements of essentials that will be needed.
Make arrangements for safely moving pets if you have them, as they are likely to be a bit antsy during the loading and unloading of moving trucks. Don't forget to get the essentials in place before transporting your pets. This includes food, water, and a place for them to do their business. Leashes, waste bags and litter boxes may be needed. A few treats and toys to calm them is also a good idea.
One Week Left
Start getting boxes of essentials ready, and make sure they are marked with labels like "last in truck" or another key phrase that lets movers or those packing know to put them in the truck last. These items should include:
Toiletries & Hygiene Products
Starter Kitchenware
Linens
Cleaning Supplies
Snacks & Beverages
Check in with movers to confirm that they're on schedule, double-check with utility providers, and be aware of items moving companies won't transport. These include hazardous materials, flammables, perishable foods, plants, lightbulbs, and more.
Planning to Move Soon?
As noted here, getting a head start a few weeks before moving day is highly beneficial for all involved. Just like it can be complicated and sometimes difficult to get a mortgage, the moving process can be littered with complications. Delaying the inevitable will only make room for more havoc and stress, so set things in motion for success to ease moving day!