4 Reasons Home Buyers Can't Afford to Skip a House Inspection
Posted by Rayo Irani on Tuesday, December 27, 2022 at 2:47:07 PM
By Rayo Irani / December 27, 2022
Comment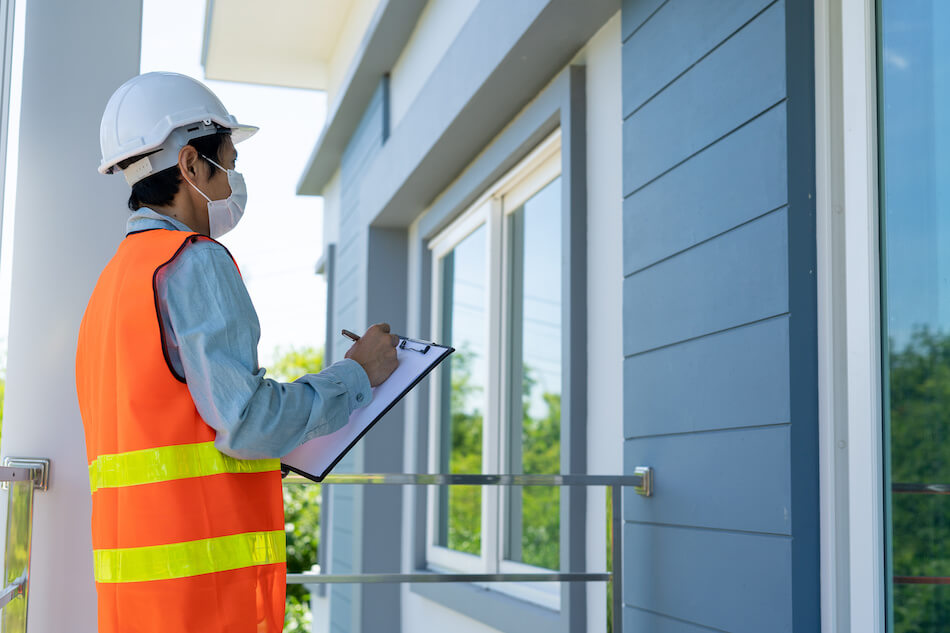 A home inspection is always essential before buying. Without knowing the "health" of a home, you could be setting yourself up for years of difficult and expensive repairs. What the surfaces show might not be what lies beneath, but a trained eye can give homebuyers greater confidence in their investment. Remember that finding a few problems in a home doesn't have to be a deal breaker. Instead, these issues can be significant negotiating points. If you're working on saving for a down payment on a home, read on to learn about the importance of having a home inspection.
For informational purposes only. Always consult with a licensed real estate professional before proceeding with any real estate transaction.
What to Expect During a Home Inspection
The Canadian National Association of Certified Home Inspectors (CanNACHI) oversees the Canadian home inspection industry. They will visually examine the home, including the physical structure and major systems from the roofing to the foundation. A typical home inspection includes the following:
HVAC System
Electrical Wiring
Doors & Widows
Interior Plumbing
Walls, Basements & Garages
Appliances
Compliance with Fire Safety
Buyers should be on hand for the inspection, which typically lasts between two and three hours. The buyer or seller may pay for inspections, but the responsible party should be ready to pay between $300–$500.
However, this is money well spent, and buyers are given a report that notes any identified issues after the inspection. From there, buyers can negotiate the overall price to cover necessary repairs with the seller.
What Happens Under a Contract When an Inspection Shows Problems?
In a hot real estate market, some buyers are eager to bid. While this can be a savvy move, should a contract or negotiations be in place, having a home inspection might give people second thoughts. The good news is that buyers might have recourse if the inspector finds severe flaws in the structure. In some cases, the initial contract can be voided, and at least it paves the way for negotiations on the bottom line sale price.
Addressing Concerns with Inspection Reports
Should the buyer or seller disagree with the final reporting of their inspector, ASHI recommends talking directly with the individual inspection agent. Often, these discrepancies can be resolved, and the inspector will alter the report. In other cases, inspectors may explain more in-depth why they came to such conclusions.
These types of issues arise very rarely, as most provinces have set regulations when it comes to licensing home inspectors. At the same time, some keep the rules and regulations in this area up to county and city authorities. Should the inspectors and the buyer or seller not find a resolution, it's advised to contact CanNACHI's consumer protection department.
What's Not Included In Home Inspections
While home inspections are somewhat comprehensive, they are not intended to cover every aspect of the property. Inspectors don't take a look for hazardous materials like lead, asbestos and mould. Another thing to remember is that septic systems, fireplaces, building code violations, swimming pools and pests are usually not on their investigative radar.
Having another professional give those areas a once-over might be necessary. After all, the role of a home inspector is to evaluate the structure, but they are not licensed plumbers, HVAC technicians or electricians.
Considering a Home Purchase? Invest in a Home Inspection
In the long haul, buyers and sellers should focus on the primary home inspection items. Home sellers are often encouraged to make value-adding home improvements before listing; for buyers, keep a watchful eye on potential post-closing expenditures. Of course, negotiating on those big-ticket items might be necessary, but it's often in the interest of both parties to be somewhat flexible.
For informational purposes only. Always consult with a licensed real estate professional before proceeding with any real estate transaction.