5 Oakville Fun Facts: How Many Do You Know?
Posted by Rayo Irani on Thursday, October 12, 2023 at 1:28:03 PM
By Rayo Irani / October 12, 2023
Comment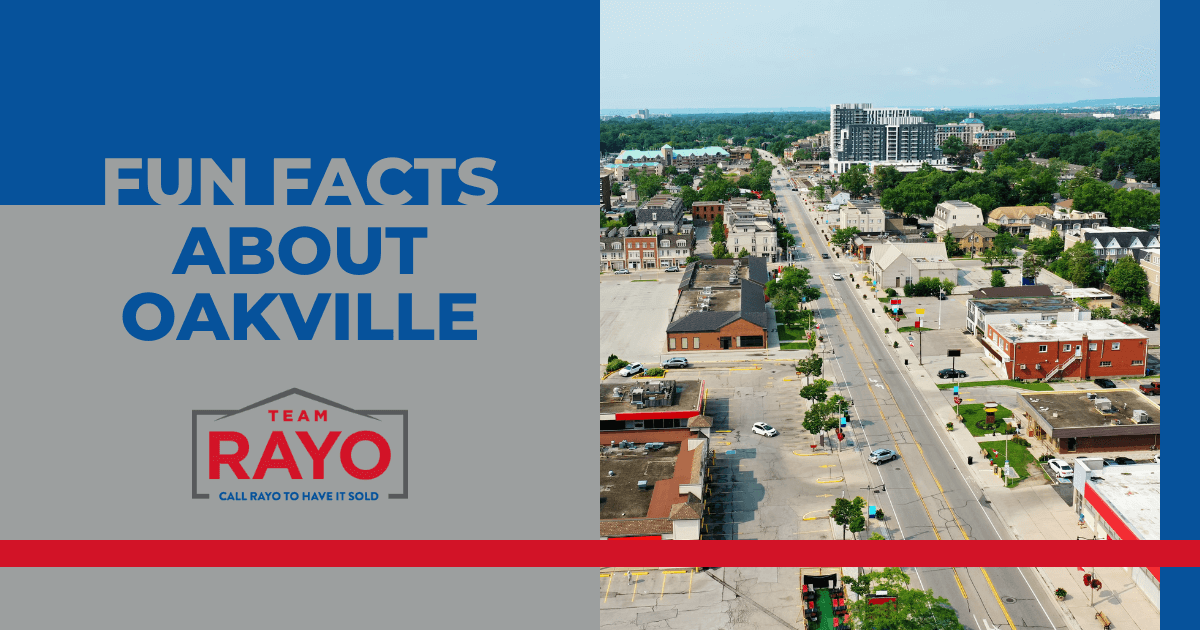 What is the city of Oakville, Ontario, known for? Not only does it have a strong economy and plenty of things to do, there are a number of fun facts that are unique to this town. Digging into Oakville's rich history will leave you charmed by quirky anecdotes and surprising tidbits, so get ready for a fun-fact-finding expedition.
Oakville Hosts More Than 1.4 Million Annual Visitors
The town of Oakville has some of the best year-round weather in all of Canada, and it is a truly picturesque place to visit. Plus, there's a lot to do here in terms of entertainment, relaxation, and indoor and outdoor adventures. It's no wonder more than 1.4 million visitors come to town every year.
There are jaw-dropping waterfront homes next to Lake Ontario that can fetch tens of millions of dollars. Its beautiful setting is the location where many feature films and television shows have come to life, such as The Santa Clause, Suits, and Coronation Park.
The town has more than 250 music, drama, and arts performances every year, which draw many visitors here. Oakville is also a popular destination for organizations and industries to hold their annual conventions or trade shows. The town has a vibrant shopping and downtown area, plenty of entertainment, fine dining, and hotels to make any visit memorable.
Oakville Has One of the Most Expensive Homes in Canada
This $59 million luxury home in Oakville truly must be seen to be believed. Chester Hall occupies a prime spot on nine acres of Lake Ontario's waterfront. The house itself, built to evoke the beauty of a century-old mansion, features six bedrooms, 13 bathrooms, and classical antique design that wouldn't be out of place in a movie set. Amenities include two pools (outdoor and indoor), a wine cellar, an in-home movie theater, and an in-home bowling alley, among other luxury features. There's even an entire chapel on the grounds.
Luckily, the vast majority of homes in Oakville are considerably cheaper.
Oakville Decided Not to Be a City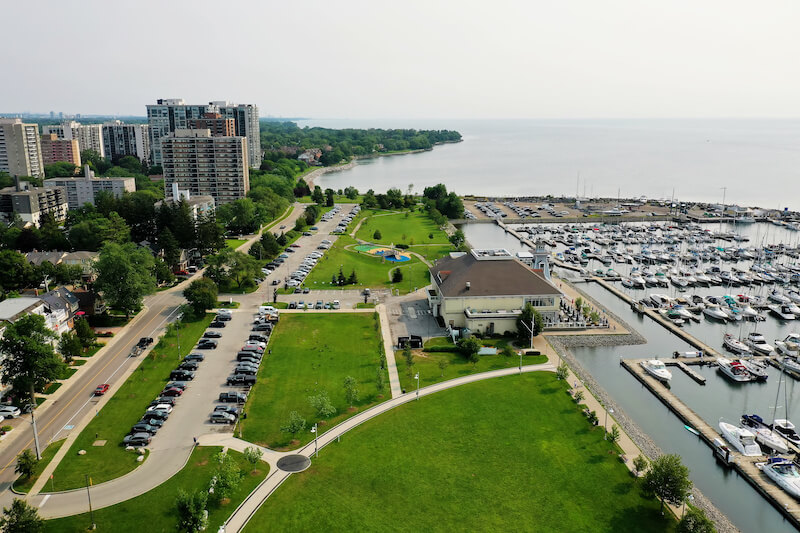 With a population of over 200,000 people, Oakville has more than earned the right to be called a city. Statistics Canada, for example, calls anything over a mere 10,000 people "urban." The smallest city in Ontario, Dryden, has about 7,400 people.
And yet, Oakville remains a town. So, why is that? According to the mayor, Oakville's goal is to be a great place to live, call itself a town, and have the feel of a village. "Town of Oakville" certainly gives a more friendly, close-knit impression than "City of Oakville," doesn't it?
Oakville's Population is Growing
Oakville's thriving economy has made it a magnet for high-skilled labour from around Canada. Many companies in Oakville are in the life sciences, with an emphasis on pharmaceuticals and elder care. The town's moderate climate makes it a great destination for retirement, so many older residents decide to spend their golden years here.
Ford, UTC Aerospace Systems, General Electric, Siemens, and MADD Canada are all headquartered in Oakville. The Ford Motor Company has a large manufacturing plant here, which employs thousands of workers. GE and UTC Aerospace also have big manufacturing plants. The education and healthcare sectors are also large employers in the city. On top of all that, Oakville is a great choice for anyone who wants to live in a quieter city while commuting to Toronto for work or school.
The top employers in Oakville include:
Catholic & Public District School Boards
Ford Motor Company
Halton Healthcare
Regional Municipality of Halton
Sheridan College
Oakville municipal government
With so many job opportunities available in Oakville and the Greater Toronto Area, it's no wonder the town is growing. Its population has increased by about a little more than 10 percent since 2016. Naturally, with so many people moving to the area, builders are hard at work creating new homes for people to move into.
Oakville is the Namesake for a Navy Ship
Like many ships of her class in the Royal Canadian Navy, the HMCS Oakville was named after a community. In late 1941, she was christened at Oakville's Lakeside Park before beginning her escort duties in World War II. She's best known for helping to sink the German submarine U-94 in August 1942.
People can visit Oakville Town Hall to see an exhibit about the Oakville, which includes the ship's bell. Information for the display was provided by Sean E. Livingston, the author of Oakville's Flower: The History of HMCS Oakville.
Ready to Learn More About Oakville, Ontario?
Oakville is a hidden gem filled with delightful surprises. Whether you're a local resident or a visitor passing through, Oakville's unique charm is bound to leave a lasting impression.
So, whether you're thinking about moving to Oakville or just visiting, remember these fun facts and explore the town with a fresh perspective. Oakville continues to be a captivating destination that beckons all to uncover its secrets. Prepare to be amazed by the vibrant tapestry of Oakville's past and present, waiting to be discovered by the curious.
Thinking about moving to Oakville? Call Rayo Irani at RE/MAX Aboutowne at (647) 802-2020 to reach a local real estate agent who can help you find your Oakville dream home.