How to Invest in Luxury Condos: 4 Tips For Smart Investments
Posted by Rayo Irani on Wednesday, February 8, 2023 at 9:28:27 AM
By Rayo Irani / February 8, 2023
Comment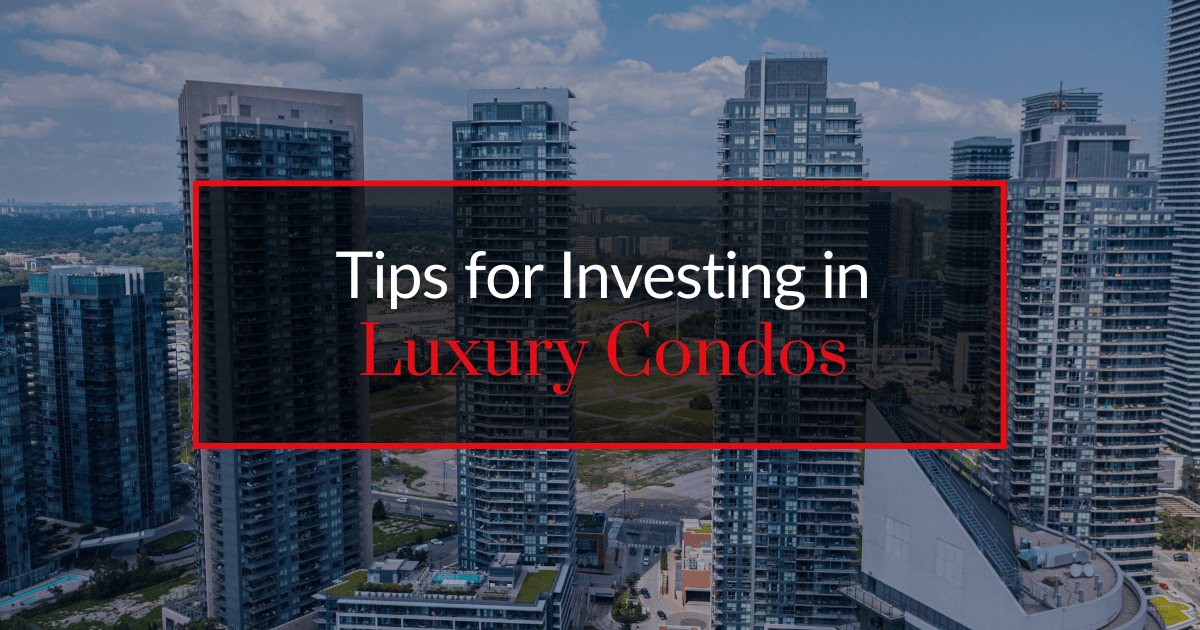 For many, luxury condos can be an excellent investment. Condo owners could reap the benefits of high rental income while offering a luxurious housing space for tenants. Condos are easier to maintain than detached homes, an added benefit for investors who do not live in the unit and one of the main reasons to choose a condo over a single-family home. Choosing the right unit involves discussing many factors, such as the local real estate market, location, access to amenities, and ownership costs. By following these tips, investors have a better chance of buying a luxury condo they will be happy to own.
Assess the Strength of the Local Market
Before buying any property, investors should research the current state of the local real estate market. Local markets can show steady growth, a plateau, or a decline in housing prices and demand. As a general rule, investors should be wary of buying a luxury condo at the height of the market. If they pay more for the property, they may see less appreciation over time. They may also struggle to make a profit from renovations or rentals. Instead, choosing a condo in a market still growing in demand and value is usually better.
For investors who want to rent out the condo, the strength of the local rental market is also an important consideration. In many cases, the cost of housing has a reasonable correlation with average rental prices. This is not always the case, however, as some markets are higher in demand for buyers than they are tenants. Investors should compare the cost of buying a condo to the revenue they will likely generate through regular rentals and the overall demand for that type of housing. This comparison will make it easier for investors to determine if they can bring sufficient funds to justify the investment.
Do You Love the Location?
For most types of real estate investment, location is one of the most important decisions investors can make. People living in luxury condos may have strict preferences regarding the places they are interested in. Typically, high-end condo locations should include the following advantages:
Proximity to transit options, whether public or private
Access to shopping, dining, and entertainment venues
Care for the local surroundings
Great views
In this evaluation, investors may want to note things that affect regular life in the condo and see if there are simple ways to address them. For example, a condo with excellent noise insulation could be an essential asset in an area with a lot of outside noise.
Although investors may focus primarily on the advantages provided by the condominium community, it is also important to consider the neighbourhood. An area already built up can offer great amenities to people living in the condo, and the location is important as homebuyers always need to consider commute times. By comparison, an area that is expanding or undergoing a renewal period may have excellent potential for tenants. Investors should evaluate the future needs of a likely tenant or buyer when making this decision.
Look for Luxury Amenities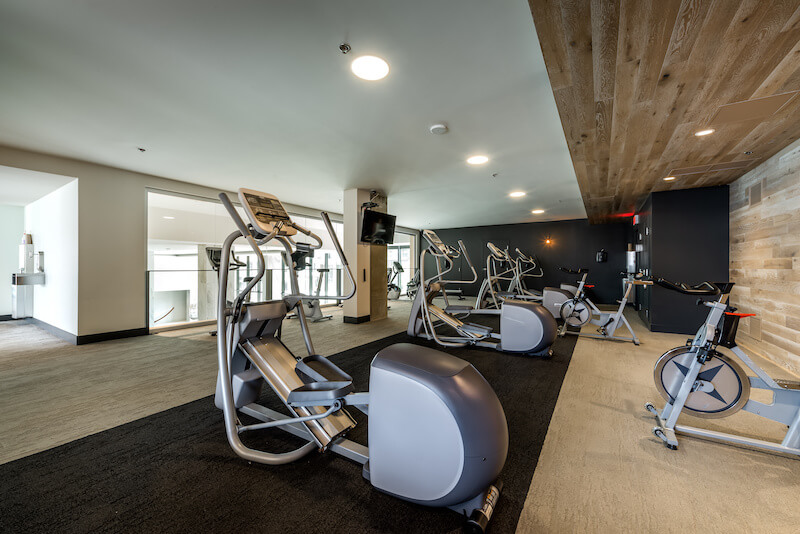 Every condo community has amenities. In most cases, these amenities are available to residents and owners, with some limits on use. Popular amenities for luxury condos include:
Concierge services
Fitness centres
Swimming pools
Casual dining facilities
Rooftop decks
Entertainment spaces available for rental
When looking at a list of amenities, investors should think about accessibility, especially by season. In places with a cold winter, the ability to head to a yoga studio or swimming pool without leaving the building is an excellent advantage.
Although investors often search for amenities available in the community, it is also essential to consider amenities available in the unit. People who want to rent a luxury condo anticipate a certain level of quality in the unit and the community. For example, they may expect, at a minimum:
Energy-efficient appliances and HVAC
Smart home features
High-speed Internet
Private balconies or patios
Privacy options, especially in large communities
Soundproofing
When investors consider upgrades they can make to the unit, they may want to ensure that these options are available.
Are There Extra Costs & Fees?
Before choosing to buy a particular condo, investors should confirm that they understand what they will be expected to pay in terms of mortgage, property taxes, fees, and more. Typically, owners are responsible for paying monthly condo fees to cover the costs of maintaining the property and its amenities. These fees are usually divided among all the owners of the community. Each community has a corporation that makes decisions about maintenance and upgrades, which can change the amount of the fees. For example, if a condo community needs to perform a significant exterior renovation, fees might go up to cover the cost.
In addition to regular fees, investors should research average property taxes for the unit. Property taxes can increase over time, like owner's fees for the community. Taxes are assessed using a variety of factors, including the property's location, current value, and property class. Condos that increase in value rapidly may have a noticeable change in property taxes from one year to the next. Investors should ensure they can cover these costs before deciding to invest.
Make the Right Choice for Your Luxury Condo Investment
Investing in a luxury condo provides plenty of advantages for owners. They can enjoy limited responsibility for maintaining the property, with great amenities that attract tenants or future buyers. Of course, buying the right condo is paramount for investors who want to get the most from the effort—especially for those who are starting out in real estate investing. Location is a significant factor, as well as the condition of the local market at the time of purchase. By considering these aspects of condo ownership, investors can ensure that they make the best decision for their investment plans.