How to Stage a Vacant Home in Oakville Ontario
Posted by Rayo Irani on Tuesday, November 21, 2023 at 12:01:10 PM
By Rayo Irani / November 21, 2023
Comment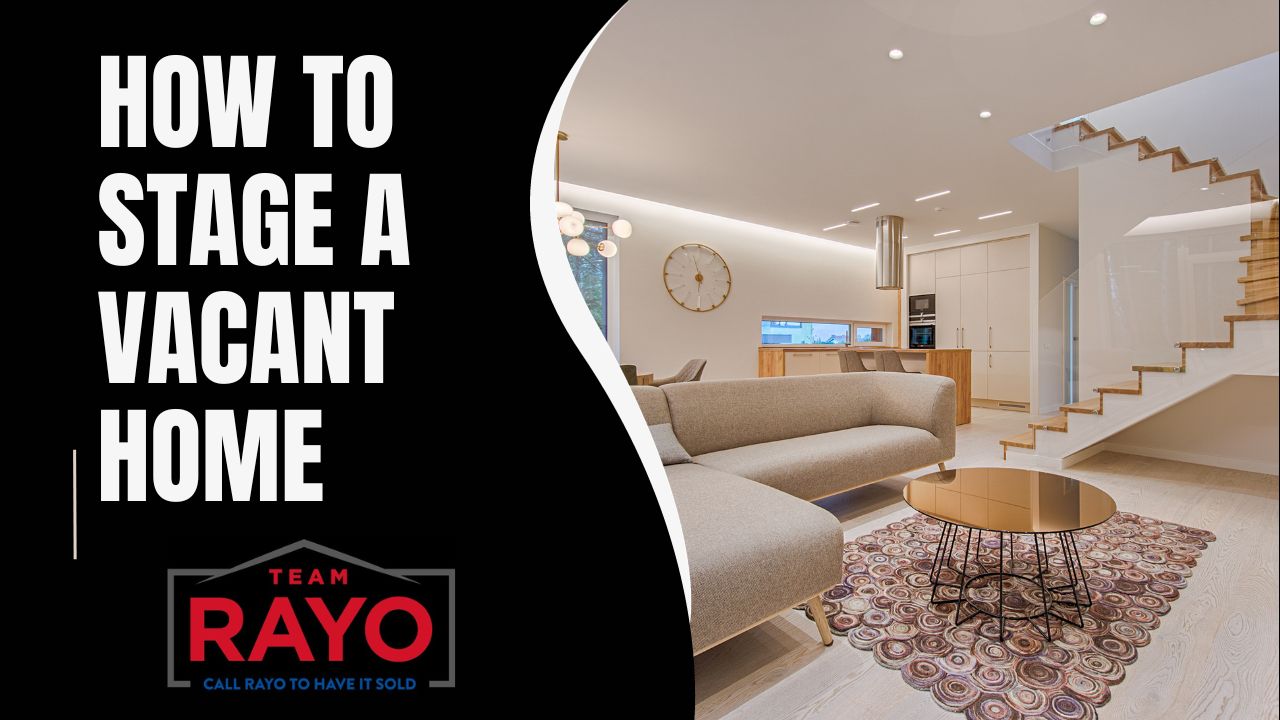 Home staging is a common practice employed by many real estate agents in Oakville, Burlington, or Milton, Ontario, aimed at enhancing the appeal of your home to a broader range of potential buyers. While it is undeniably an effective strategy when selling your home, there is typically a associated cost involved in staging your home, which may not align with the preferences of some sellers. Fortunately, there are several tips and tricks that can give your home a staged appearance, even if you've already packed away your furniture.
Essential Home Staging Items:
Mirrors - Mirrors serve a dual purpose by reflecting light throughout the rooms and creating the illusion of spaciousness, making your home more inviting to potential buyers. You can often find affordable mirrors at thrift stores. Consider using a statement mirror in the living room and adding full-length mirrors to the bedrooms. Mirrors are unquestionably one of the most effective home staging tools available.

Folding Tables - Transforming empty spaces into inviting bedrooms can be as simple as setting up two 6-foot folding tables and placing a queen-sized bed set on top. With a bed skirt, a comfortable comforter, and some pillows, the room will appear fully furnished. This approach is particularly suitable for vacant homes as it requires minimal setup and teardown time and equipment. It is also a budget-friendly choice for many sellers.

Cardboard - If you've amassed a surplus of cardboard from shopping, it can come in handy for home staging purposes. Even professional home stagers have been known to craft faux furniture from cardboard. While you can order perfectly shaped cardboard couches, chairs, or tables from certain companies, a bit of creativity, some tape, and a sheet or blanket used as a couch cover can transform your living room into one that appears to be furnished with a plush couch in no time. Whenever possible, consider adding throw pillows to provide the "couch" with more depth and visual appeal.

Artificial Plants - Another excellent option for breathing life into a vacant home is to incorporate artificial plants. These plants require neither water nor light, making them low-maintenance during property tours and showings. Not only do they introduce a burst of color, but the greenery also fosters a tranquil and inviting ambiance, giving the home a Zen-like atmosphere. Experiment with adding tall artificial trees in empty corners to add dimension and height to the room, arrange faux succulents on the dining room table or in the kitchen, and place artificial ferns or snake plants in the bathrooms.

Lighting - Floor lamps serve as an effective means to fill empty spaces, not only occupying floor space but also contributing to the illusion of filled walls due to their height. Moreover, they provide extra illumination, which is always advantageous when aiming to sell a home.
If you are presently in the market for a new home, ready to sell your home and require the services of a qualified seller's agent for assistance or home staging, or if you have any further inquiries regarding real estate in Oakville, Burlington, or Milton, Ontario, please do not hesitate to reach out to our office at your convenience.