How to Prevent Common Hazards Around the Home: 4 Tips to Improve Home Safety
Posted by Rayo Irani on Monday, November 21, 2022 at 11:23 AM
By Rayo Irani / November 21, 2022
Comment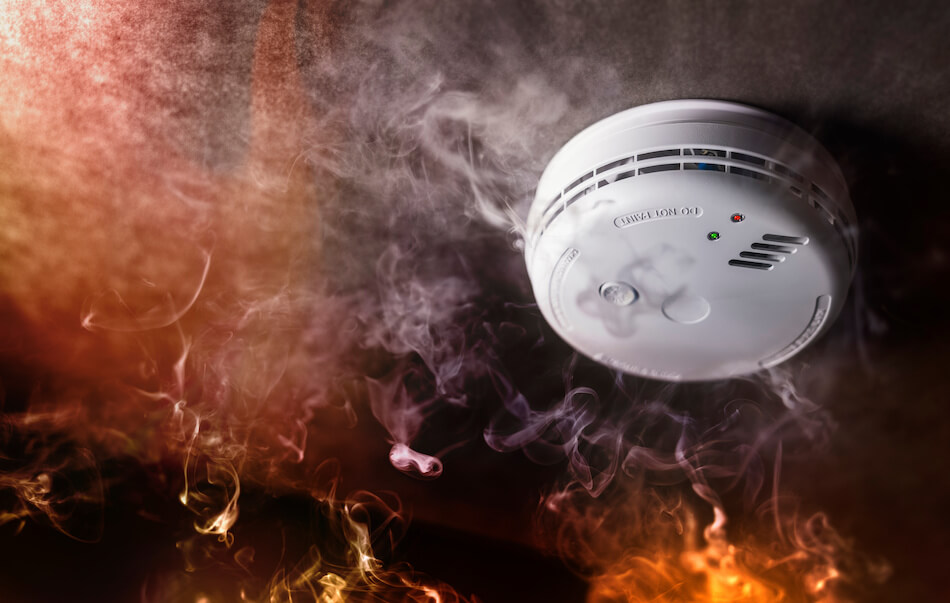 A home needs to be a safe place for all. However, a few potential hazards around the house can put the entire family at risk. Here, we'll discuss some of these dangers and easy ways to prevent them. By being proactive, you can enjoy increased peace of mind and focus more on home improvements that add value!
Steps and Stairways are Common Culprits
Stairs can be cumbersome even when they are in pristine shape, but if they get wet or have structural issues, they can be outright dangerous. Tripping incidents are common on stairs due to excessive clutter, poor lighting, or structural issues.
There are a few ways to help prevent tripping and falling accidents both indoors and outdoors, including:
Adding traction with carpeting or grip pads
Adding lighting on treads, rails or stair surrounds
Making stairs depth and height consistent
Upgrade handrails
It's not uncommon for stairs—especially those outdoors—to lack lighting, and indoor stairways might only have light at the top or bottom access points. Consider adding LEDs, central recessed lighting, or illuminating the corridor with wall sconces. Owners should also do routine inspections of stairs to ensure that they are in good condition and make any necessary repairs promptly.
Fires in the Home
A small fire can quickly turn into a major disaster if owners aren't prepared or are off the premises. However, many of these can be avoided with a bit of knowledge. Having smoke detectors throughout the home that are connected to a security system application with monitoring services is an excellent first step.
Some lesser-known culprits of spontaneous fires involve failing or poorly wired electrical sources. Check these periodically to see if they are discoloured, warm, or begin making crackling noises when activated, as these are signs of a serious issue. Have a certified electrician make repairs ASAP. Additionally, updated old appliances will help reduce fire risks and make your home more energy efficient.
However, the majority of home fires flare up in kitchen areas, and most of them involve stove-top grease fires. There are a few ways to put out small grease fires, including covering the flames with a metal pot lit, dousing it with baking soda, and using a fire extinguisher. When cooking with grease or other hot oils, have these tools on hand in preparation.
Top-Heavy Appliances & Furniture
There's no denying that youngsters and certain pets like to climb atop things, but tall or top-heavy furnishings and appliances can be toppled over by anyone in the home. Even a natural disaster like an earthquake or the home shifting naturally can result in larger items tipping over.
To avoid serious injury or damage, take some time to install wall or floor brackets to securely anchor potentially hazardous goods in the home. In addition to appliances, owners should consider securing dressers, bookshelves and armoires.
Hazardous Household Chemicals
There are several types of cleaners and various chemicals that are toxic, and many can be combustible. The risks are greater for those with small children, curious pets and those who live in warmer climates.
Let's cover a few examples commonly found in homes that should be properly secured and stored away when not in use. Ammonia is not only smelly, but the fumes are potentially harmful to the skin, nose, eyes, lungs and throat.
Bleach products, antifreeze, pesticides, insecticides and drain cleaners have similar effects and can also result in internal damage if consumed.
Minimize these risks by locking these products away from curious kiddos and animals. Another tip is to make sure they are all properly labeled to prevent misuse, and always be responsible when disposing of the contents and the dispenser.
Take Action to Minimize Home Hazards
Whether you're planning a move or just updating your residence, home safety should always be a priority. Paying attention to a few key areas in the home and understanding how to make them safer can help prevent catastrophes and accidents. Use these tips as a starting point, but do a personal home evaluation to determine other potential risks, and take steps to resolve them.