6 Home Improvements That Can Add Value to Your Home
Posted by Rayo Irani on Tuesday, October 18, 2022 at 12:10:05 PM
By Rayo Irani / October 18, 2022
Comment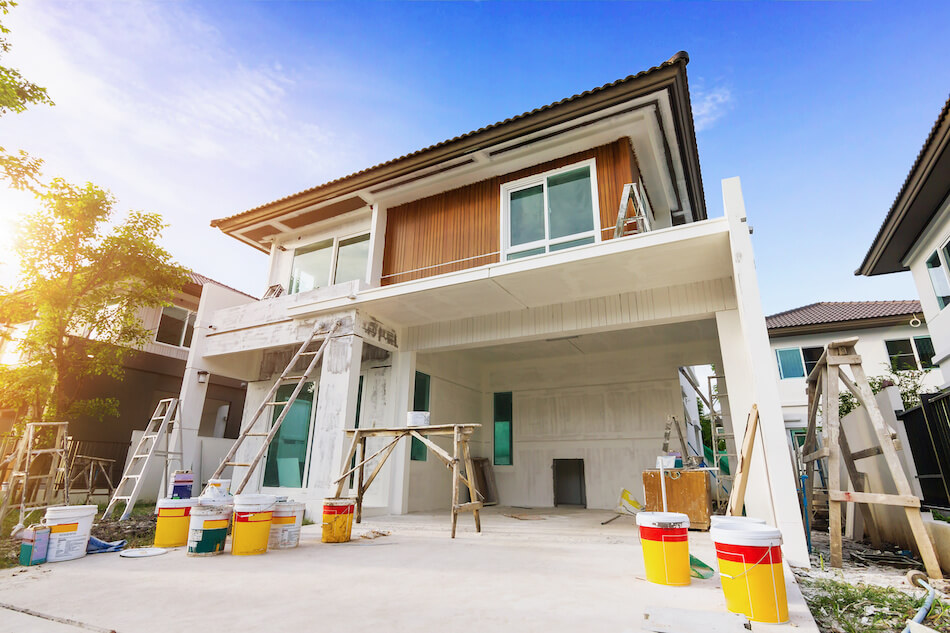 Buying a home is one of the biggest investments many people will ever make. And it should be treated just like that—as an investment. Whether you're buying a new construction home or an established home, doing a few home renovations is an ideal way to improve your experience while living there while also adding equity to the property. Should selling be a possibility in the future, check out these upgrades that are likely to yield a solid return on investment (ROI) when that time arrives.
Re-Face or Install a Fireplace
With our chilly winters in Canada, many real estate professionals disclosed that having a working fireplace is in high demand with buyers. While installing one will cost a good bit, those who have one in place can revamp it without spending a fortune. In many cases, just adding some new tiles to surround the hearth, installing a wooden mantle shelf or repainting the brick can bring a fireplace back to life!
Update the Bathroom
Bathroom updates, such as vanity replacements, are in high demand, and they will continue to be "make or break" rooms for home shoppers. Rather than going overboard with amenities that you won't be enjoying personally, consider a few small updates that give the loo the feel of an "oasis retreat".
Consider replacing plastic surrounds in tubs and showers with glazed tiles to add a feel of luxury. Replace the vanity and older light fixtures with modern and updated installations. Even adding a "glamorous" new mirror might be enough to make the bath feel new. According to the Appraisal Institute of Canada, owners can expect to recover 75 percent of their investment with a mid-level bathroom remodelling project.
Kitchen Renovations
Simply upgrading kitchen countertops can offer sellers an ROI between 75 and 100 percent! Refacing cabinets offers a similar return on investment. The key in this room is to not go overboard simply for the sake of selling, but go all out with handy updates if it's a "forever home" for your family.
Siding Replacement
Home siding is one of the biggest facets of properties that everyone sees, so upgrading or refacing it can definitely boost curb appeal and home values. The most inexpensive siding choice is vinyl, which will last for up to two decades. However, the most desirable options are resilient HardiPlank and super impressive stone veneer siding. While the latter will cost a bit more, they will outlive vinyl options.
Adding A Deck or Patio
Depending on the size and layout of a new deck or patio, it could be a serious investment, but it's a worthwhile one in the long run. Not only do these areas serve as a place to relax and socialize, but larger decks can be excellent for outdoor kitchens and spas. Buyers and owners will both immediately see that they have more usable space for entertainment and recreation. When selling, one can expect to see close to an 80 percent return on investment on average.
Entry and Garage Doors
Front doors and garage doors can certainly make a major first impression when someone visits a property, and having installations that look great will surely appeal to buyers. Insulated doors help occupants save money, boost home energy efficiency, and increase security. These factors in and of themselves add value, and buyers know it! These upgrades are typically very affordable, and buyers can often reap a 100 percent ROI on these investments.
Considering Home Upgrades? Get Your Money's Worth!
Whether you're considering a few new additions to the home for personal enjoyment or with an eye towards selling in the future, smart upgrades can offer a top return on your investment. Take advantage of doing small projects on your own, but be sure to consult with a local contractor for any major work—even if it's just to ensure structural soundness and that any permitting requirements are met.