How to Choose a Home Builder: 10 Things to Look For When Picking a Home Contractor
Posted by Rayo Irani on Tuesday, March 28, 2023 at 9:16:34 AM
By Rayo Irani / March 28, 2023
Comment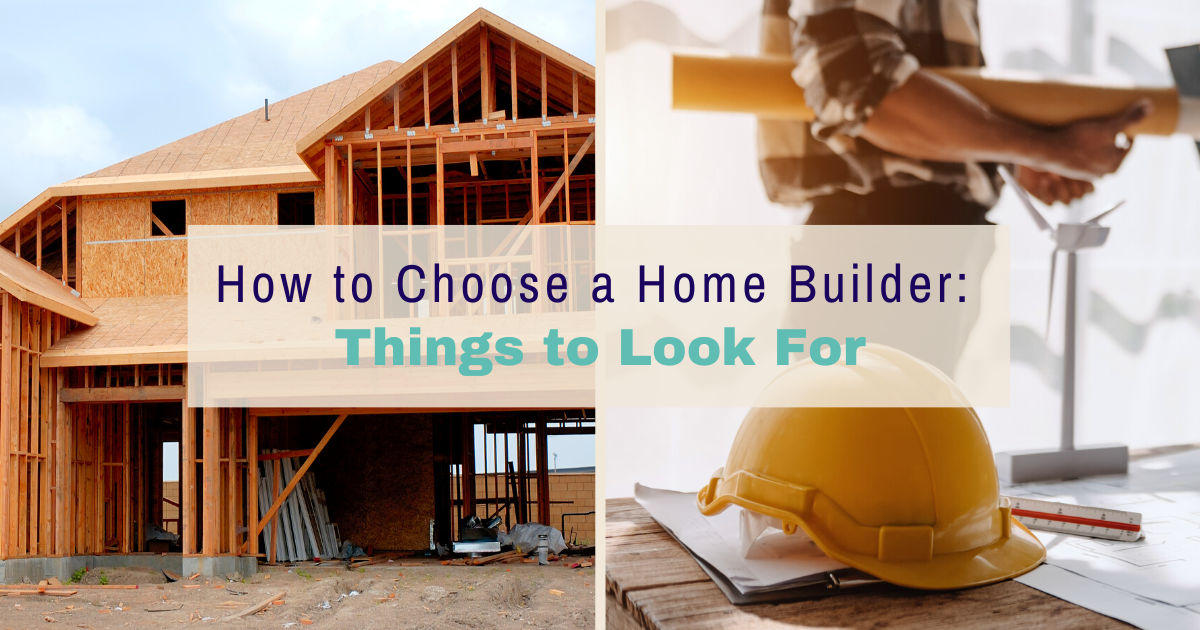 Finding a builder for a new construction home can feel overwhelming, but it doesn't have to be. With research and preparation, you can locate the ideal builder for your home no matter what you're looking for. From researching potential builders to comparing quotes and signing contracts, this guide will provide all of the information you need to make sure that you find a home builder who meets your unique needs and can build your dream home.
Why Research Home Builders
Before embarking on the search for a home builder, you should conduct thorough research. Weigh your options and make sure building vs. buying a home is right for you. When building a new home, remember that it's a significant investment. You want to ensure the builder you choose has the skills, experience, and professionalism to construct your home to your desired specifications within your budget. There are a few things to know before talking with potential home builders to help you make sure you're choosing the builder that's best for you.
What Should I Know Before Talking to a Home Builder?
Before talking to a builder, there are several things you should have already considered that can help you make sure you get the most out of your home-building experience.
Your budget: Know your budget ahead of time. This will help you determine what kind of home you can build and what features you can include.
Your must-haves: Make a list of your must-haves for your new home, such as the number of bedrooms, bathrooms, and square footage. This will help you communicate your needs and wants to the builder.
Your timeline: Know when you want to start building and when you need to move into your new home. This will help you and the builder establish a timeline for the construction process.
Having a specific idea of what you can spend, what you're looking for, and what your ideal timeline is can help you make sure you're choosing a builder that meets your top priorities. Being able to provide this information to potential builders can help you choose the right builder much more quickly than if you started browsing without a plan. Once you have identified what's most important to you, there are a number of things to look for when choosing a new construction home builder.
Experience
When it comes to building homes, experience is crucial. Start by reading online reviews and asking friends and family for their recommendations. When you've zeroed in on a list of builders that interests you, take a look at the builder's portfolio of past projects. Make sure that any potential builder has experience building homes in your desired style and in your location. In many cases, you may even be able to walk through projects that have already been completed or are in progress with the builder.
Check Credentials
When researching home builders for a project, it's important to check their credentials. To ensure the quality of home builders, it's important to make sure that they are licensed and insured. Look up the license number on the local government website or request evidence of insurance from them. In addition, make sure the contractor is familiar with local building codes and regulations in your area.
You can also determine whether or not the builder belongs to any professional associations. If so, are those associations reputable? Verifying the credentials of any builder you may employ helps make sure your home-building project runs smoothly from start to finish.
Reputation Matters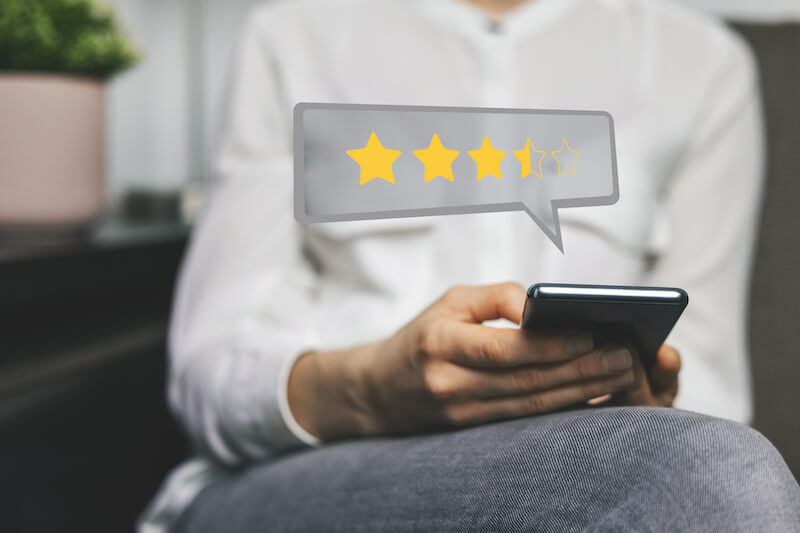 It's also a good idea to get references from previous clients so you can get an idea of how reliable and experienced they are. You can find reviews for experienced professionals online to get a sense of satisfaction from past customers. The builder may also provide testimonials from past clients for you to review. When searching reviews online, look out for any issues that may have occurred with prior projects, such as lags or cost overruns, and determine if they were handled promptly and appropriately.
Quality
When viewing the work of any potential builder whether in person or through photos, pay close attention to the details. Things like cabinetry, flooring, paint, and trim should all look clean and function properly. A quality builder will make sure that your home is built to look and feel well-crafted.
Design and Customization Options
If you have specific design requirements or want to customize things like finishes or layouts, choose a builder who has experience in these areas and can work with you to create the home of your dreams. You should be able to view past homes they have built to make sure they align with your house style and desired appearance. If you are interested in customizing aspects of your new construction home, make sure this is something that the builder can facilitate. It helps to have an understanding of how customization plays into the cost ahead of time.
Communication
Building a new home requires ongoing communication between you and the builder. Researching potential home builders can help you find one who is accessible, communicates effectively, and is responsive to your needs and concerns throughout the project. If a builder is difficult to begin discussions with, this may be an indicator that they aren't communicative throughout the building process. Alternatively, seek out a builder who is eager to organize a consultation and discuss building your home.
Warranty
A quality home builder should stand beside their craftmanship and offer a warranty on their work. This helps protect you from any issues that arise after construction on the home is complete. Warranties on new homes can cover things like HVAC, plumbing, electrical systems, and structure.
Price
Look for a builder that offers competitive pricing and a detailed breakdown of the costs associated with building your home. Cost transparency can help you rest assured that you know exactly how your budget is being allocated throughout the building process.
Know What to Look For When Choosing a Home Builder for Your New Construction
It pays off to take time when looking for a builder for your new construction home. By taking the time to evaluate potential builders, you can ensure that you select a builder who will deliver the quality, style, and value you desire. Remember that building a new home is a significant investment, and choosing the right builder is the first step toward making your dream home a reality.