Luxury Condo Interior Design: 4 Tips For a More Luxurious Condominium
Posted by Rayo Irani on Tuesday, February 28, 2023 at 2:32:49 PM
By Rayo Irani / February 28, 2023
Comment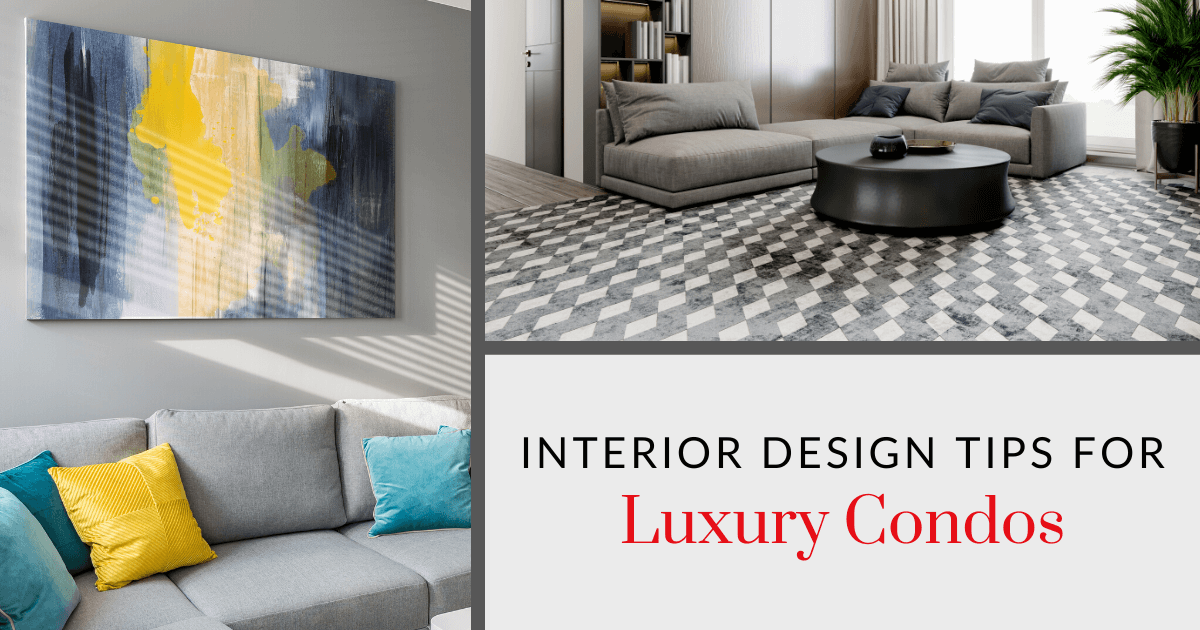 If you want to get the most out of a luxury condo investment, you'll need to know how to decorate properly. The most expensive condos can often feel like a five-star hotel thanks to their top-notch amenities, on-site concierge services, and stunning architecture. As such, your interior design choices should reflect the high-end appeal of your surroundings. With these interior decorating tips, owners can make their condos look as exquisite on the inside as they are on the outside.
Less Is More
As a general rule, owners may want to start with a premise that less is more when decorating a luxury condo. This design principle focuses on creating a space that is useful, practical, and enjoyable to occupy. It also avoids many common problems owners face when selecting decor and furnishings for each room. When people are unsure how best to decorate a space, they may try to do too much in each space. The result could be difficult to use or complicated to clean and maintain.
Many condo owners make the mistake of assuming that luxury involves buying more decor and furnishings for each room. Although the maximalism aesthetic is something that owners can consider, they should keep in mind that the room's design should reflect the use of the space. Modern luxury design styles emphasize minimalism in furnishings, colour palettes, and decor. Minimalism also helps owners maximize the condo's storage space. The materials are high-quality and luxurious in appointments, but the overall effect is simple, easy to use, and clean.
Choose Top-of-the-Line Materials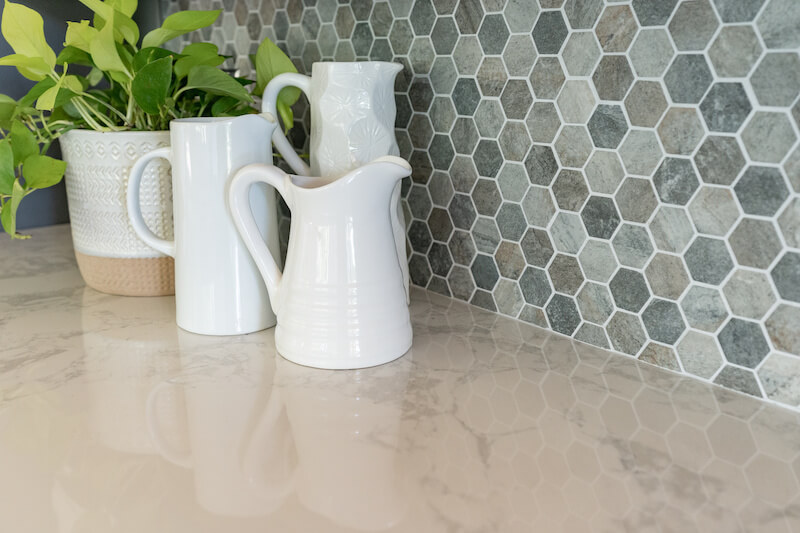 Condo owners who expect the best for the space should be prepared to invest in the most luxurious materials. Condo ownership laws permit you complete control over everything within your four walls. It's your job to make the most of it! There are a variety of low-cost materials that are designed to look like something more expensive, but they often do not last or function in the same way. For example, ceramic tile that looks like marble is easier to maintain but may not have the same benefits as marble tile. Instead of opting for less-expensive imitations, condo owners may want to think about adding the following high-end finishes:
Natural stone
Handmade clay and pottery items
Natural textiles
Solid wood
Condo owners should start by selecting the biggest priorities for each room. For example, someone could spend much of their budget on luxurious, exotic hardwood flooring with an intricate design and radiant heating underneath. Similarly, a condo owner might select custom wood designs with handwoven upholstery for furniture in a sitting room. The high-quality material choice adds value to the home while upholding an elegant look.
Feature a Statement Piece
Even with a simple or minimalist aesthetic, condo owners should consider adding a statement piece. Statement pieces are designed to draw the eye. They tend to take up more space or have a bold appearance that sets them apart in the room. Statement pieces can be an excellent addition to living areas or other spaces that do not have an architectural focus. Popular statement pieces include:
Large chandeliers
Hand-painted murals
Large plants or small trees
Framed paintings
Large rugs with a bold design
Oversized mirrors
As a general rule, condo owners should be selective about the design and placement of this design element. Choosing a statement piece first can make it easier to build a cohesive room layout to suit. It needs to be located in an area that draws the eye naturally. The piece should contrast the room's other elements without seeming like it is out of place. The piece itself can be somewhat trendy, but luxury condo owners may prefer to choose something with a more timeless feel.
Contrast Throughout
Using contrast in colour, shape, or layout can create a cohesive look that adds to the luxury of the space. Most people are familiar with contrasting colour, such as the black-and-white contrasts that are popular in an Art Deco aesthetic. Condo owners can employ contrast in various ways and are not limited to exact opposites. For example, someone might contrast a pale pink or blue with dark brown. Similarly, they could choose a rounded sofa to contrast against the boxy shapes and clean lines of the other furnishings.
When considering contrasting options, condo owners should avoid creating a confusing design. For example, someone may place a painting, furniture, or rug with a bold, contrasting pattern. They could create a checkerboard or herringbone pattern with flooring or wall tiles. However, using multiple pieces with eye-catching patterns can result in a room design that feels cluttered or distracting. As with statement pieces, owners should select one or two items to develop the contrast between the other decorations in the room.
Start Designing Your Luxury Condo
Designing a luxury condo should take your lifestyle to the next level. Although minimalism is a popular choice for luxury homes, homeowners have a lot of flexibility to decorate in a way that honours their styles and the way they want to use the home. Luxury design tends to cost more, but this comes from using high-quality materials instead of overdecorating a space. By researching and brainstorming in advance, condo owners can achieve their design goals and get the luxury condo of their dreams.