What Do You Own When You Buy a Condo? 4 Condo Ownership FAQs
Posted by Rayo Irani on Thursday, January 26, 2023 at 9:12:14 AM
By Rayo Irani / January 26, 2023
Comment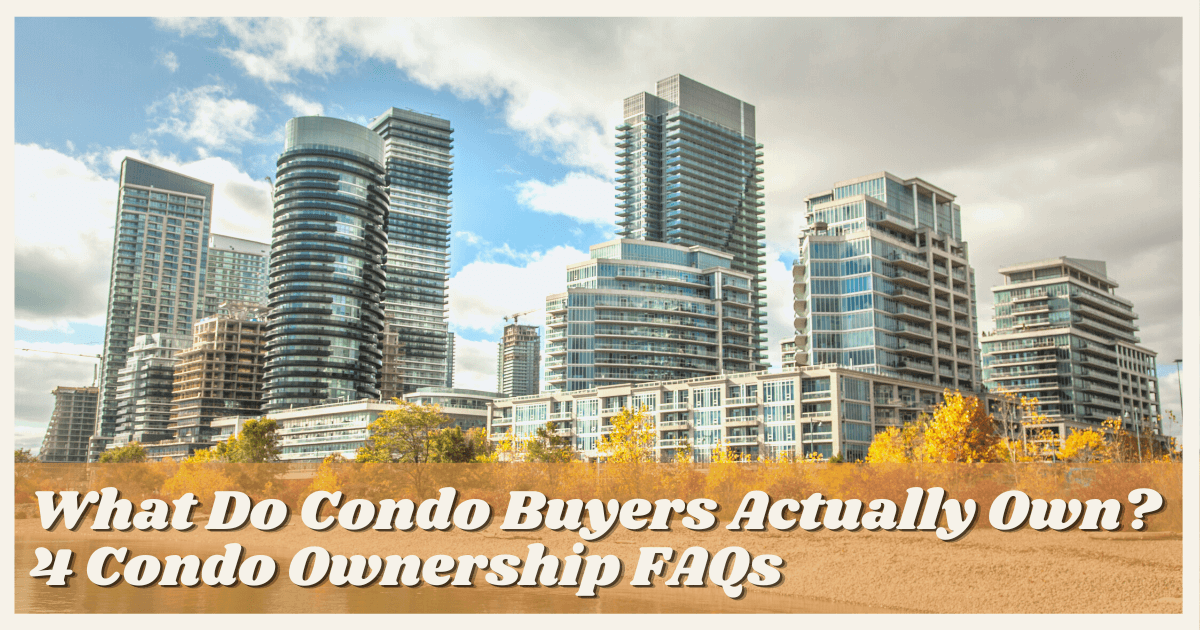 What do you actually own when you buy a condo? That's a question with varying answers. Most people who invest in condos for sale purchase a share of ownership in the building. They own their unit outright and split ownership with other buyers in the community. This unique style of property ownership comes with several perks. Condominium complexes provide a variety of shared amenities like pools, gyms, and playgrounds. Looking for more reasons to buy a condo instead of a single-family home? These dwellings are often less expensive and require much less maintenance. However, buyers often wonder what it really means to own a condo. Read on to discover the answers.
Traditional vs. Freehold Condos
Ownership differs depending on the condominium type and its community association policies. Traditional condo owners only possess the interior space within their units. They don't fully own any land or exterior building materials. Ownership boundaries vary; some associations say that the interior of a unit begins at the wall paint, while others extend it to the middle of the wall. A traditional condo may or may not include the wires and plumbing in its walls, ceilings and floors. Their limited variables make them some of the most energy-efficient homes available. Most fixtures belong to residents, but ownership of these items differs from one complex to another:
Windows
Exterior lights
HVAC ductwork
Entry doors
Balconies
Drywall
Rather than apartments in a tall building, freehold condos usually take the form of townhouses, side-by-side duplexes or separate structures. They often cost more because they provide greater ownership and control. Residents typically own the exteriors of their units, including the siding, windows and roofing. The same goes for the land beneath a freehold condominium. It may also come with adjacent lands, such as the driveway or yard. This frequently results in higher maintenance costs and lower association fees. Try to learn the details; people don't always use the term "freehold" properly.
General, Limited and Exclusive-Use Common Elements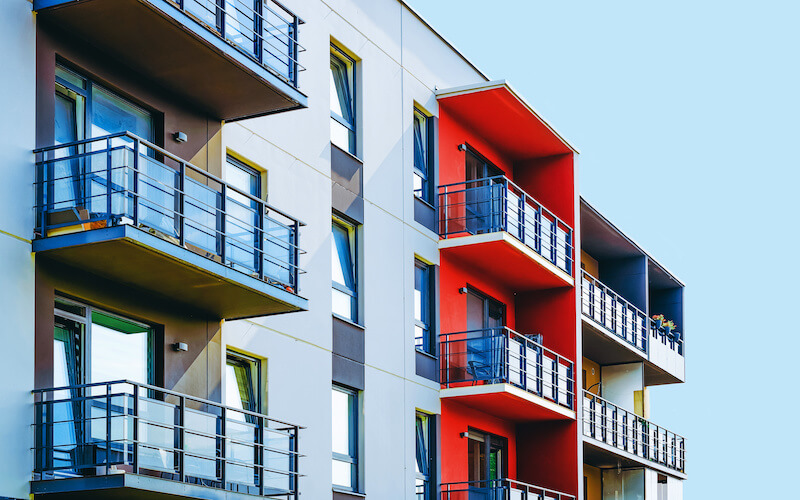 The common areas of a community come in three major varieties. All unit owners can access a condo's common elements, such as the hallway, gym or lobby. On the other hand, an exclusive common area has shared ownership, but only one unit owner may use it. Private decks or lockers can be exclusive elements. They're still "common" because everyone shares the cost of repairing them. Some, but not all, residents have access to limited common areas. An example of a limited element is a porch shared by two units.
Different associations treat parking lots as general or exclusive common areas. Everyone can use general parking spaces. Condo fees cover lot maintenance, repairs, and snow removal. A space assigned to one resident is exclusive, but the unit owner doesn't need to pay for repaving. However, an association may treat a dedicated townhouse driveway as part of the unit. This means that the occupant owns it, benefits from exclusive access and may be responsible for maintenance. Since all buyers share ownership of general elements, the cost of upkeep is bundled into community fees.
How to Learn Exactly What You Own
Before buying a condo, it's crucial to research and find out what comes with the unit. Be sure to request a document known as the Covenants, Conditions and Restrictions (CC&Rs). It reveals what components belong to individual unit owners. Potential buyers can use it to determine who owns windows, drywall, subfloors, air ducts, balconies and other elements of a specific building. Another useful document is the condominium map; it shows the unit's location and boundary lines. Always ask the real estate agent for this information before making an offer.
Remember to look up the unit factor for a condominium. Condo unit ownership factors reflect the percentage of common areas and equipment that belong to a specific condo owner. Larger or more valuable dwellings usually have higher factors. It's also wise to thoroughly read the association's rules before purchasing a home. Policies on remodelling, vehicles, and pets hold particular importance. If any essential details remain unclear, speak to your real estate agent or condominium complex's manager. Real estate lawyers can provide further clarification when necessary.
Why It's All Important
Some buyers don't really care if they own the window frames or furnace ducts. These details may seem trivial, but they substantially impact the unit owner's finances. Residents need to maintain and insure the items that they own. They must have enough income to cover these costs and association fees. At the same time, ownership may give them the right to modify or replace parts of a condo. Individually owned elements raise resale values more than shared amenities, mainly when units include land.
Why should buyers care about the unit mentioned above factor? It affects condominium residents in two significant ways. A small condo with a lower factor will have a more affordable association fee. Higher factors result in larger monthly fees but give people more voting power at owners' meetings. Residents with high factors influence a community association's decisions, rules and spending more. Many communities split a total of 10,000 factors among all of their owners and use condo dimensions to determine how many each person receives.
Are You Ready to Own a Condo?
The bottom line is that every association and unit is different, so there's no easy answer. Most parts of a condo building have the potential to be private or common elements. The same holds true for the surrounding land. Fortunately, both joint and private ownership offers certain benefits. The ideal balance is different for each buyer. Finally, it's vital to know what's included in a unit so that occupants can follow association rules, purchase the right insurance and estimate expenses accurately. Between the great amenities and low-maintenance lifestyles, it's easy to see why condo ownership is one of the most popular types of real estate investments.