Bungalow Style 101: Comprehensive Guide to Bungalow Characteristics & History
Posted by Rayo Irani on Wednesday, April 19, 2023 at 4:14:13 PM
By Rayo Irani / April 19, 2023
Comment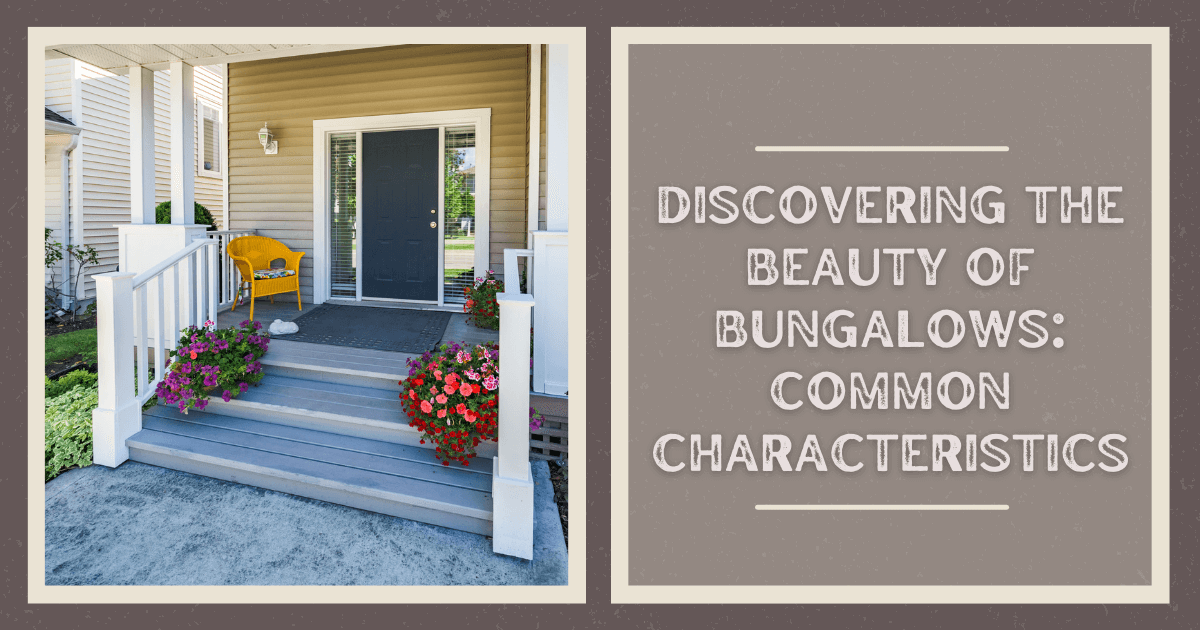 If you're searching for a new home, the architectural characteristics of bungalows may have already attracted you. With its classic look and timeless appeal, this type of home has been popular with buyers for generations. But what exactly defines a bungalow? Common characteristics of bungalow style architecture include single-storey floor plans, low-pitched roofs, large front porches, and windows that maximize natural light.
In addition to these features, there are many other benefits to owning a bungalow, including increased privacy and energy efficiency. Whether you're looking to build or buy your own little piece of history, it's essential to understand how best to design your space to meet all your needs while maintaining the unique charm associated with this iconic architectural style.
Identifying Bungalow Style Architecture
Bungalow style architecture is a popular choice for many homebuyers. Characterized by low-pitched roofs, wide eaves, and large porches, bungalows are often cozy and inviting homes that evoke a sense of warmth and comfort. The low-pitched roofline helps to create an open interior space with plenty of natural light, while the wide eaves provide shade during hot summer days.
The large porch also provides ample outdoor living space for entertaining guests or relaxing after a long day. When looking at potential homes, it's important to recognize these common characteristics to make an informed decision when purchasing your dream home. For example, a bungalow may be right up your alley if you're looking for something with lots of character and charm.
Benefits of Bungalow Style Architecture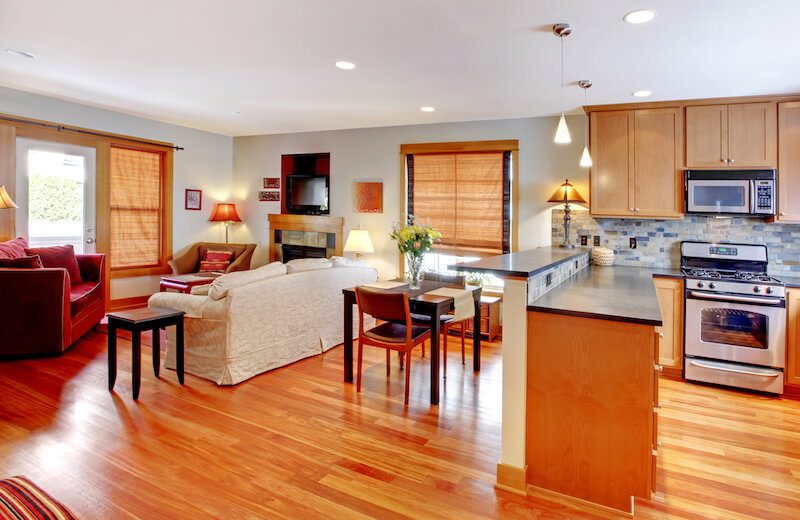 Bungalow architecture is an affordable and energy-efficient housing option that has become increasingly popular. The single-storey construction of a bungalow allows its inhabitants to access external spaces more conveniently and bring more natural light inside. Bungalows are also often more cost-effective to build than two-storey homes, making them attractive for first-time buyers or those on a tight budget.
The bungalow's single-storey structure allows for improved air circulation throughout the house, reducing energy costs associated with heating and cooling. Additionally, many bungalows feature larger windows which can help reduce reliance on artificial lighting during daylight hours. This type of home is also typically built with thicker walls with extra insulation from outside temperatures, further cutting down on energy bills over time.
Another benefit of bungalow architecture is its spaciousness; they often have wide open floor plans without any internal walls dividing rooms, perfect for people who enjoy entertaining guests or need extra space. Additionally, these homes are generally smaller than other styles of houses and thus require less maintenance both inside and out—ideal for busy professionals who don't have much free time to devote to upkeep tasks like mowing lawns or painting shutters.
Designing a Bungalow Home
Constructing a bungalow can be an energizing and fulfilling undertaking. To get started, you need to identify your budget and determine the size of your home.
Consider the property's location since that can influence how much you need to expend on materials and labour. When choosing a home builder, look for one with experience with this type of architecture. Once these factors are established, it's time to start designing.
When creating a floor plan for a bungalow-style house, look for open spaces that can be used in multiple ways. This style works well with vaulted ceilings or high windows that allow natural light into the area. Incorporate built-in features like benches or shelves for added storage solutions and create interesting angles by playing with wall heights throughout the room.
Additionally, consider adding porches or decks to take advantage of outdoor living areas while keeping costs low by utilizing existing structures from previous builds.
For interior design in your bungalow, opt for cozy fabrics such as wool rugs or cotton throws that bring warmth into the space without breaking your budget. For furniture pieces like chairs and sofas, choose neutral colours such as grey or tan that won't overwhelm the small-scale rooms but still offer enough contrast to give interest to each area within the house itself. Finally, add some personal touches with artwork displays and plants, which will help complete any room uniquely without investing too heavily in expensive decorations.
Home Sweet (Bungalow) Home
Unsurprisingly, bungalow homes are popular for those looking to buy a home. The common characteristics of bungalow style architecture include low-pitched roofs, wide eaves, and large porches. Bungalows also offer many benefits, such as affordability and energy efficiency; crafting a bungalow with mindful design elements can generate an enduring and appealing living area.