Live Near Parks in Oakville: 5 Parks & Playgrounds Near Your New Home
Posted by Rayo Irani on Wednesday, May 24, 2023 at 11:30:55 AM
By Rayo Irani / May 24, 2023
Comment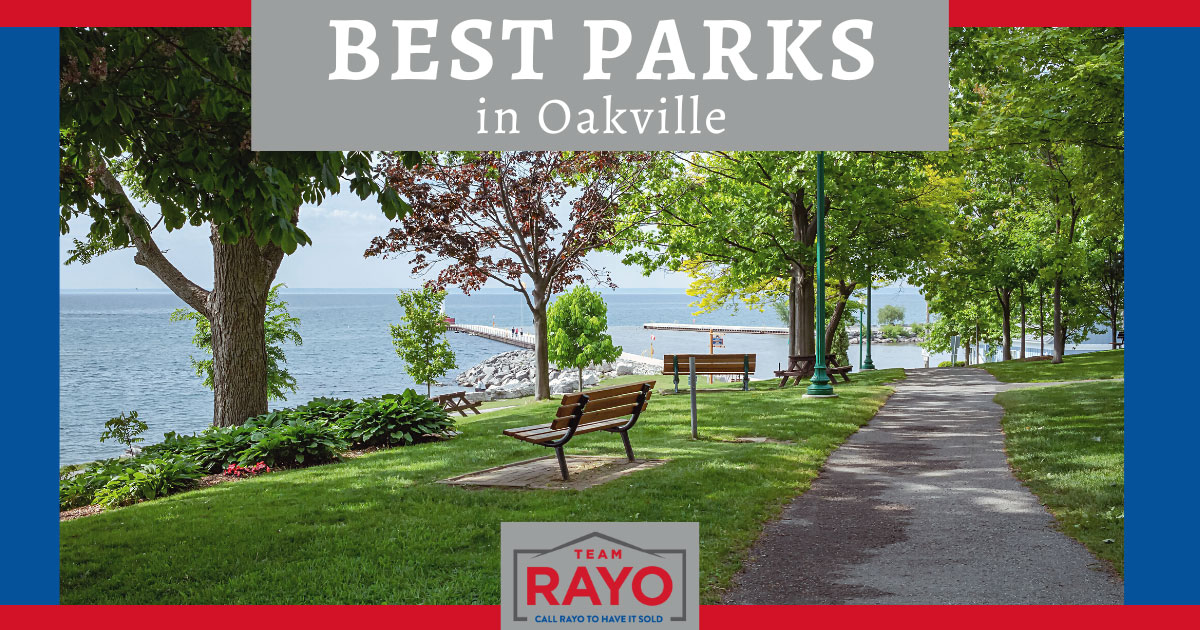 Oakville has long been a popular destination for outdoor activities and recreation. With over 200 parks, there is no shortage of places to explore and enjoy the great outdoors. From fun-filled playgrounds and sports fields to winding walkways and scenic landscaping, there is something for everyone here. Ready for some fresh air? Here are the best parks for you to explore in the city of Oakville.
Bronte Heritage Park
Bronte Heritage Waterfront Park is a captivating destination that seamlessly blends history, natural beauty, and recreational opportunities. This park in the Bronte neighbourhood pays homage to Oakville's rich maritime heritage and the dedicated commercial fishermen who contributed to the town's growth. As you explore the park, you'll come across a fascinating historic site that serves as a poignant reminder of the town's fishing legacy.
The park is home to the renowned Bronte Boathouse, a popular restaurant that offers delectable dishes and picturesque waterfront views. Enjoy a delightful meal while immersing yourself in the charming ambiance of this dining establishment.
For those with a passion for boating, Bronte Heritage Waterfront Park is a haven. The park boasts two marinas, providing ample docking space for boat owners and creating a lively atmosphere brimming with nautical charm. Whether you're embarking on a boating adventure or simply taking a leisurely stroll along the marinas, you'll be immersed in the sights and sounds of a vibrant boating community. Additionally, the park offers a public boat launch, providing convenient access to the expansive waters of Lake Ontario.
Nearby, a beautiful beach awaits those seeking sun, sand, and relaxation. With its close proximity to the park, visitors can easily transition from exploring the historical sites and marinas to enjoying a leisurely day on the beach. Bask in the warm sun, take a refreshing swim in the lake, or simply unwind with a good book as you soak up the tranquil atmosphere.
Coronation Park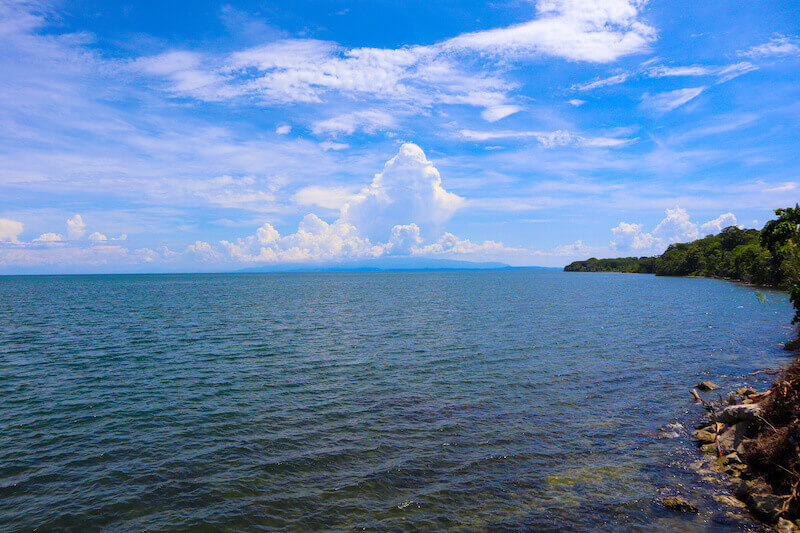 Nestled along the picturesque shores of Lake Ontario in the West Oakville neighbourhood, this charming park is a haven for locals and visitors alike. Coronation Park beckons with its two inviting beaches, Rock Beach and Sonnet Beach, providing ample space for sunbathing, swimming, and enjoying the refreshing waters.
For those who seek adventure on the open water, a conveniently located kayak and canoe launch awaits near the parking lot. No need to worry if you don't have your own equipment, as an on-site business offers convenient rentals to cater to your boating needs. Feel the gentle waves beneath you as you embark on a serene journey, exploring the tranquil waters and taking in the scenic vistas that surround you.
Children will find an abundance of entertainment options at Coronation Park. The playground is a hub of excitement where kids can climb, slide, and swing to their heart's content. The splash pad provides a welcome respite on hot summer days as little ones giggle with joy while cooling off under the playful jets of water.
If you're a dog owner or an avid jogger, the waterfront trail at Coronation Park is a must-visit. Immerse yourself in the calming sounds of lapping waves as you stroll along the scenic pathway with your dog by your side or challenge yourself to a refreshing jog. The breathtaking views of Lake Ontario will surely invigorate your senses and make each step a delight.
Sports enthusiasts will find plenty to enjoy at Coronation Park as well. Test your skills at the sand volleyball court, where friendly matches and competitive games unfold amidst the serene beach atmosphere. Gather your friends or make new acquaintances as you engage in spirited matches, feeling the soft sand beneath your toes and the cool breeze on your face.
Lakeside Park
Lakeside Park is an oasis of tranquillity, a picturesque destination offering stunning views of Lake Ontario and the skyscrapers in the city of Toronto. The park is renowned for its rich history and forms part of the Homecoming Trail, providing a pleasant stroll along its pathways. On a clear day, one can take in the skyscrapers across the lake and admire sailboats heading back to their marina at dusk.
In addition to this tranquil setting, children will enjoy playing on the playground or skipping stones along the shore, while adults may spend time walking around the lighthouse pier. Lakeside Park provides an excellent opportunity to relax and recharge from everyday life within a natural environment that allows visitors to appreciate Oakville's beauty.
Lion's Valley Park
Lion's Valley Park is home to walking trails that wind alongside and over Sixteen Mile Creek and an array of plants and creatures to observe. The park also features a playground for children, stroller-friendly walking trails, lots of interesting plants and critters to spot, and a mature forest canopy.
The park is free to access and is a particular favourite of people living in the West Oak Trails neighbourhood due to its many amenities. The park features trails for hiking or biking, ranging from 190 to 570 feet in elevation gain, so there is something for everyone. Whether you're looking for a leisurely stroll or a more strenuous hike, Lions Valley Park offers it all!
Gairloch Gardens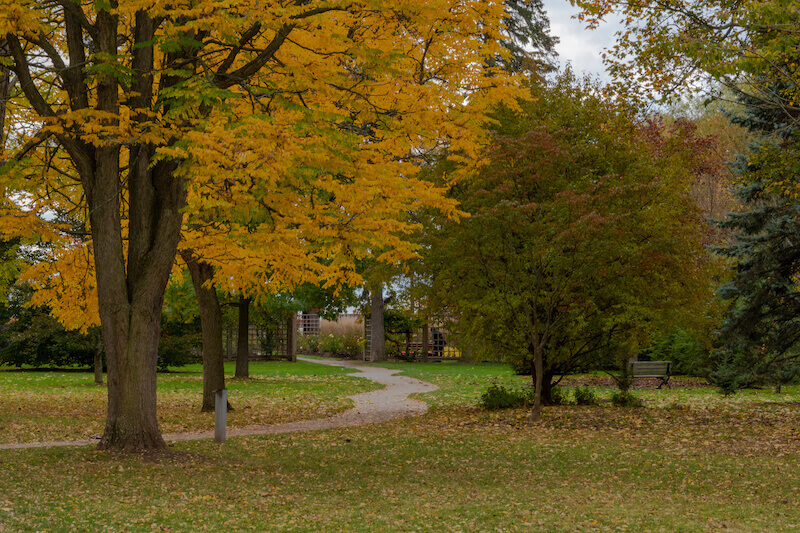 Gairloch Gardens is a picturesque escape near the heart of the city! Located on Lakeshore Road, the most prominent feature is the historic estate, a three-storey stone and stucco residence with iconic architectural features, a pond, and beautifully maintained gardens. The site is renowned for its beautiful views of Lake Ontario and has become a popular destination for locals looking to enjoy the area's natural beauty.
The grounds also feature several walking paths that meander through the gardens and around the lake shore. Visitors can take in spectacular views from various vantage points along these trails or sit back and relax while taking in all that Gairloch Gardens has to offer. The lush vegetation surrounding the property includes mature trees that provide shade during hot summer days. Additionally, there are plenty of benches to rest upon when touring this iconic location.
From admiring its stunning architecture to simply soaking up some sun by one of its many ponds, this scenic location has no shortage of activities.
Other Parks in Oakville
Enjoying Oakville's Beautiful Parks
Oakville is truly an outdoor paradise. With its vast array of parks and attractions, it offers something for everyone. From the formal rose garden at Gairloch Gardens to the waterfront play areas of Bronte Heritage Park, there is no shortage of beauty here. The parks on this list prove that living in Oakville promises excellent quality of life for anyone who enjoys time outdoors.
Thinking about moving to Oakville? Call Rayo Irani at RE/MAX Aboutowne at (647) 802-2020 to reach a local real estate agent who can help you find your Oakville dream home.