7 Best Lakes & Beaches Near Oakville, ON: Fishing, Camping, & More
Posted by Rayo Irani on Monday, October 16, 2023 at 1:39 PM
By Rayo Irani / October 16, 2023
Comment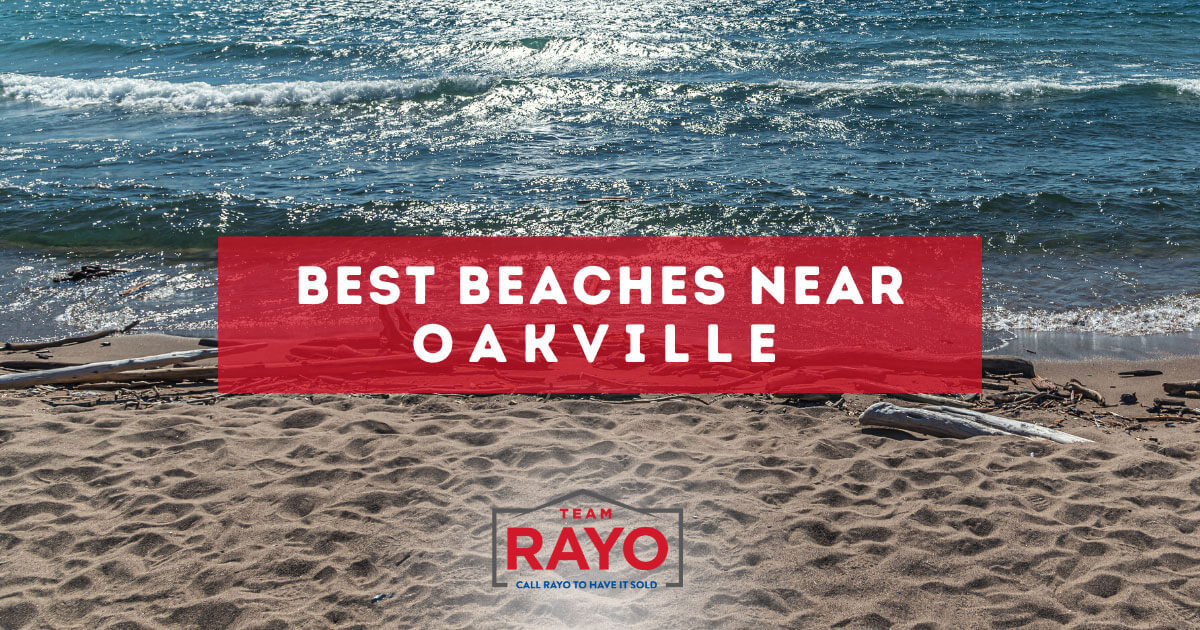 The town of Oakville, Ontario, often recognized for its picturesque harbour and historical charm, is also strategically located near some of the province's most beautiful beaches. From tranquil coves to expansive and accessible sandy stretches, Oakville's beaches offer a serene escape for all. Whether a resident looking for a new sunbathing spot, a homebuyer moving to Oakville who wants to scope out that first beach day, or a visitor to the beautiful town, these beaches have everything you need.
Burlington Beach/Beachway Park
Located in the city of Burlington, Beachway Park is a two-kilometre stretch of shoreline offering complimentary parking on weekdays, restroom facilities, and a waterfront trail for outdoor activities. It's a great spot to visit if you're looking for a beach near Oakville, Ontario. The beach itself has fine sand and is a natural barrier to Hamilton Harbour. On weekends, there is a fee to park, but you can easily pay through the Honkmobile App or by scanning a QR code. Dogs are welcome but must be kept on a leash and out of the water.
The waterfront trail is perfect for joggers, walkers, cyclists, strollers, and those in wheelchairs. There's also a designated bike lane on Lakeshore Road. Lifeguards are not on duty, but accessibility ramps are provided. Plus, there's an abundance of natural beauty to take in, making it the perfect spot to relax and enjoy the scenery.
If you're looking for a beach near Oakville, then Beachway Park is the perfect spot. With its fine-grained sand, waterfront trail, and location adjacent to Downtown Burlington, it's sure to be a memorable day out.
Hamilton Beach (Beach Boulevard)
Enjoy the changing scenery from the naturally occurring sandy strip of Hamilton Beach, which extends southward from the entrance to the canal leading into Hamilton Harbour. Known by the area's indigenous people as "Daonasedao," meaning "where the sand forms a bar," the beach is a favourite destination for locals in the city of Hamilton. This beach is the perfect spot to relax, with its tranquil breezes and views of Lake Ontario. Stroll along the shoreline and take in the sights and sounds; you can even enjoy a spot of fishing or birdwatching.
For those looking for a bit more excitement, there's plenty to do on the beach and in the nearby Parkview neighbourhood. In the early 20th century, the beach was bustling with activity, offering live jazz performances, a carousel, and a roller coaster. Today, the beach is still a popular spot for beachgoers, with plenty of picnic spots, playgrounds, and outdoor activities. If you're looking for a great spot to kick back and soak up some sun, Hamilton Beach is the perfect choice.
Coronation Park Beach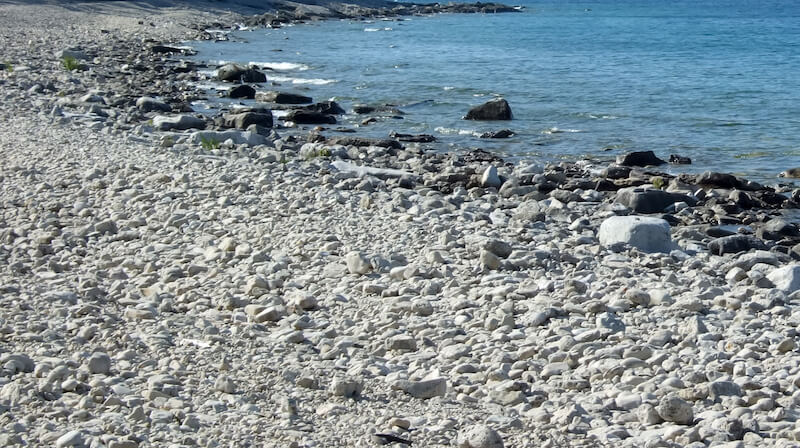 Coronation Park Beach is a picturesque destination with a rocky coastline, offering unique opportunities for rock climbing, beachcombing, picnicking, and photography. Nestled in the Bronte East neighbourhood, this beach stands out from the typical sandy shores, providing breathtaking views of Lake Ontario. Restrooms, picnic areas, and drinking water are available, but visitors should be aware that lifeguards may not be on duty.
Rock climbers will relish the opportunity to explore the rugged terrain and engage in bouldering. Beachcombers may uncover unique rocks, seashells, and other treasures on the shoreline. Picnickers can take advantage of the designated areas and enjoy the stunning views surrounded by one of Oakville's best neighbourhoods.
No matter what activities visitors choose to partake in, they can expect to have an enjoyable experience at Coronation Park Beach. With its distinct landscape, this beach provides a memorable getaway from the conventional.
Van Wagner's Beach
Come to Van Wagner's Beach to experience the tranquil atmosphere and stunning views of Lake Ontario! This beach is a popular spot among locals and visitors alike and was established in the 1960s thanks to the local women's civic club. It is located on the same stretch of beach as Confederation Park and Beach Boulevard beaches and is definitely worth a visit. The beach is complete with a white sandy shoreline, crystal clear waters, and plenty of recreational activities such as swimming and sunbathing.
Visitors can also take advantage of the nearby picnic area with benches, and children will find endless entertainment on the beach playground. The beach is also home to a variety of wildlife, particularly birds. There is something for everyone at Van Wagner's Beach, and it is the perfect place to spend a relaxing day with friends and family. So come and experience the beauty of this natural paradise for yourself!
Bronte Beach Park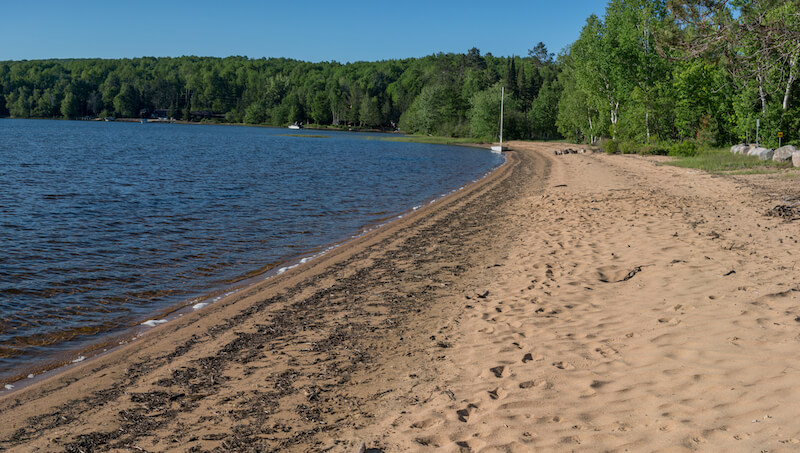 Experience the beauty of Bronte Beach Park and its historical significance to Oakville and Burlington! Located just west of Bronte Harbour, the beach sits on the shores of Lake Ontario and offers breathtaking views of the surrounding harbour facilities. The beach's location in the Bronte area—one of Oakville's most walkable neighbourhoods—further enhances its convenience and accessibility. In the 1800s, Bronte Harbour was a thriving port. Many of the old structures in the area were constructed using shale, which was manually excavated from the shallow waters off the beach. Today, Bronte Beach Park is a popular spot for locals and visitors alike.
The beach is equipped with a marina, making it an ideal spot for boating activities, and there is a beach volleyball court, children's playground, and picnic area. Visitors can also find a variety of restaurants and shops nearby, offering a wide array of culinary and shopping experiences. Bronte Beach Park is the perfect spot for a relaxing day by the lake and a great way to experience the history of Oakville and Burlington.
South Shell Park
At South Shell Park, you can bask in the beauty of the waterfront and take advantage of its many amenities. Located in Oakville, the golden sands and glistening waters of this tranquil beach create a stunning backdrop for every beachgoer. South Shell Park provides on-site restroom facilities, picnic areas, and scenic views of Lake Ontario.
While dogs are not allowed on the beach, there is no shortage of entertainment at South Shell Park, with playgrounds and some of Oakville's best trails to further your beach experience. Enjoy swimming, sunbathing, beach volleyball, picnicking, and abundant wildlife at South Shell Park. Whether you're visiting with family or friends, South Shell Park is the perfect place to relax and take in the sunshine.
Water's Edge Park
Discover the serene beauty of Water's Edge Park, an idyllic beach destination nestled in a scenic setting along Lake Ontario and flanked by some of the most spectacular lakefront homes in Oakville. This picturesque beach provides a peaceful escape with around 300 metres of shoreline, offering plenty of space for relaxation and recreational activities. Here, the soft and golden sand creates a stunning contrast against the crystal-blue waters. Though limited amenities are available, on-site bathroom facilities ensure convenience.
Swimming, sunbathing, picnicking, beachcombing, and leisurely strolls along the shoreline are just some of the activities available at Water's Edge Park. Be sure to take caution while swimming, as there are no lifeguards on duty at this beach.
Come experience the tranquil beauty of Water's Edge Park. Its serene setting will provide a much-needed escape from the hustle and bustle of everyday life. Enjoy the comfort of being surrounded by nature while taking in the stunning views of the lake.
Explore the Beaches of Oakville
One of the most surprising fun facts about Oakville is that the town sees more than 1.4 million visitors annually, and its beaches are some of the biggest draws in the area. No matter what beach you choose, you're sure to have a great time. Whether it's a stroll along Burlington Beach or a view of the harbour at Bronte Beach Park, get ready to make memories that will last a lifetime.
Thinking about moving to Oakville? Call Rayo Irani at RE/MAX Aboutowne at (647) 802-2020 to reach a local real estate agent who can help you find your Oakville dream home.