Oakville, Milton, Burlington, Peel Region, Toronto and Surrounding Areas Real Estate
Welcome to CallRayo.com - Your Trusted Experts in Oakville, Mississauga, and Toronto Real Estate
At Team Rayo, we take immense pride in representing the finest properties across Ontario's vibrant cities, including Ancaster, Burlington, Halton, Hamilton, Milton, Mississauga, Oakville, Stoney Creek, Waterdown, and Toronto. With unwavering dedication and a deep-rooted commitment to excellence, we leverage the most innovative technologies to provide you with a real estate experience like no other.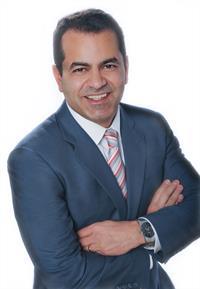 Our approach to real estate is rooted in three core principles that set us apart:
Expertise: With years of full-time experience in the industry, we've honed our skills to perfection. Our team boasts an in-depth understanding of the dynamic Oakville, Mississauga, and Toronto markets, enabling us to guide you with precision and insight. Whether you're buying or selling, our expertise ensures that you make informed decisions every step of the way.

Local Insight: Real estate is about more than just properties; it's about communities and lifestyles. We understand the unique character of each city in our portfolio, from the picturesque streets of Oakville to the bustling neighborhoods of Toronto. Our local expertise helps you find the perfect match for your preferences and needs.

Teamwork: At Team Rayo, we believe that teamwork is essential for success. When you choose us as your real estate partner, you're not just getting an agent – you're gaining access to a collaborative team dedicated to your goals. We work seamlessly together to provide you with ultimate privacy and security, speed, and efficiency throughout your real estate journey.
Whether you're buying a cozy family home in Mississauga or selling a luxury property in Toronto's vibrant downtown, our goal is to make your experience as smooth and stress-free as possible. We recognize that real estate transactions are significant life events, and our mission is to ensure that you achieve your real estate dreams with confidence.

Rayo was the agent/broker on the recent sale of my Grandfather's house. The amount of patience and dedication he showed my Papa and the respect he showed my mother through this sale was nothing short of amazing. Answering questions at all hours, and making sure all parties understood every step. Letting go of this home has been an incredibly emotional experience for us and it handled with sure care. I am deeply grateful for Rayo's professionalism and kindness.

Rayo has been my go to real estate agent. His professionalism and commitment to finding me the right property were outstanding. They made the whole home-buying journey enjoyable and stress-free. I wholeheartedly recommend them to anyone in need of a real estate expert.
Why Choose a Local, Qualified Real Estate Agent?
Navigating the real estate market in Oakville, Mississauga, and Toronto can be challenging without the guidance of a local, qualified real estate agent. Here's why it's essential:
Market Knowledge: Local agents have their finger on the pulse of the market. They can provide you with insights into current trends, pricing, and emerging opportunities that online listings can't match.

Neighborhood Expertise: The nuances of each neighborhood matter when buying or selling a home. A local agent can help you identify the right community that aligns with your lifestyle and preferences.

Negotiation Skills: Real estate transactions involve complex negotiations. With a local expert by your side, you'll have a skilled negotiator who can advocate for your best interests.

Peace of Mind: Buying or selling a property is a significant financial decision. Having a qualified agent provides you with peace of mind, knowing that you have a professional guiding you through the process.
At Team Rayo, we're not just experts in real estate; we're your trusted partners in achieving your real estate goals in Oakville, Mississauga, and Toronto. Contact us today, and let's embark on this exciting journey together. Your dream property is just a call away!
View the Newest Listings in Our Market